Thursday
Today was the day…
Mike and I walked to Paul Greyling Neighbourhood Farm…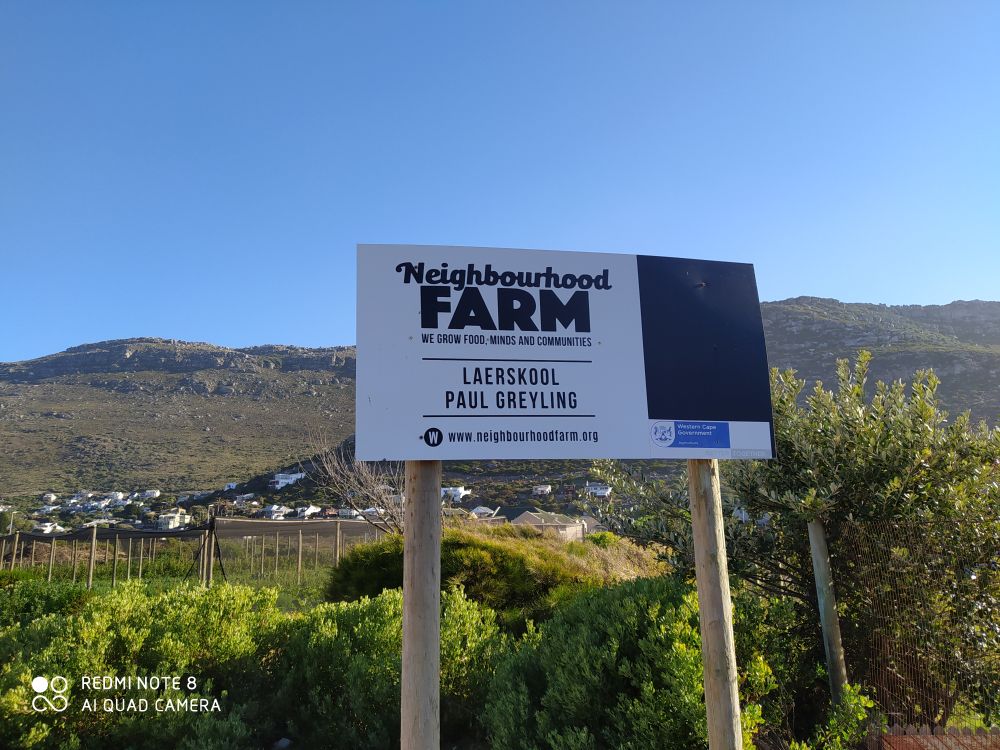 There are so many food plants and many of them are at different stages of growth.
The shop wasn't open but it was fun to look and see what was growing.  My veggies on the other hand, have some way to go…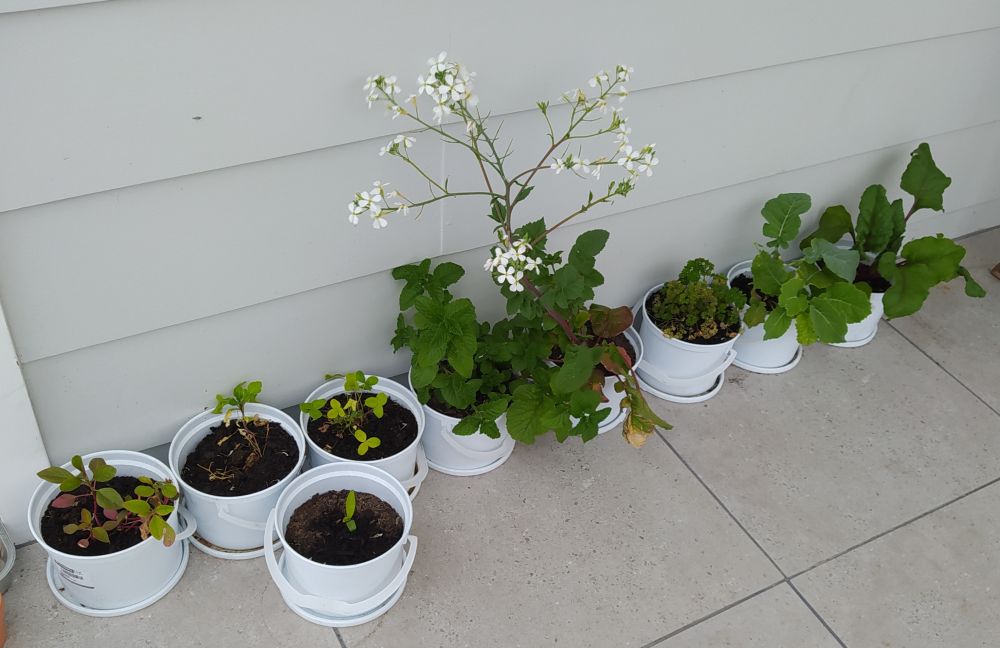 Good for a start.
Today a black south-easter has been blowing. It hasn't rained but it has been cloudy and overcast and a little ominous.
I worked for most of the day, although I also went to the second hand shop in Fish Hoek to buy a kitchen table. We've decided it's going into the basement and Mike will design a smaller one that will carry the kitchen sink for the basement.  Yesterday we were at the same place and I found two lovely bedside lamps which I picked up for R400 for both. They really work well in our bedroom. We are still looking for bedside tables. And we need a table and 4 chairs for the cottage.  Courage has been working in the cottage kitchen and it's already looking better. We have a way to go though.
Julian went back to Johannesburg today, so the house is so quiet!
Yesterday Anne had her 7th Chemo. 5 to go.
Psalm 18:28
You, O Lord, keep my lamp burning; my God turns my darkness into light.
The best is yet to come.
Keep the smile going.
God bless you.
In His Grip,
Helga xx 🙂