Thursday
Today was the day…
There were black clouds and they loomed menacingly in the distance. We snuggled down a little deeper and didn't go for our early morning exercise. Actually, I had woken early and did some  work from the comfort of my bed. At 5:30am, I thought we would be beaching but when daylight came and we saw the weather we decided against it.  We did walk down to the village later this afternoon and took a stroll through the second hand shops. One of them had a 6m ladder that Mike has been looking for so he plans to go and buy that tomorrow. I also saw a comfortable rocking chair and am tempted to buy that as well. I think rocking chairs should be standard kit for Grannies. When Elsie comes next, we will rock. If it's still there tomorrow, I may buy it.  I have a spot for it in the corner of my bedroom. When summer comes, it can move outside onto the balcony. Yes! I think I will buy it.
Every now and again I will be walking through our apartment and I'll get a glimpse of something from a different angle. It will suddenly stand out and I'll think, "Wow! That looks good!" Then I'll call Mike and he'll come stand next to me and see the same thing. That happened today with My Island. Wow! Look at this! We have one of these. I have an island.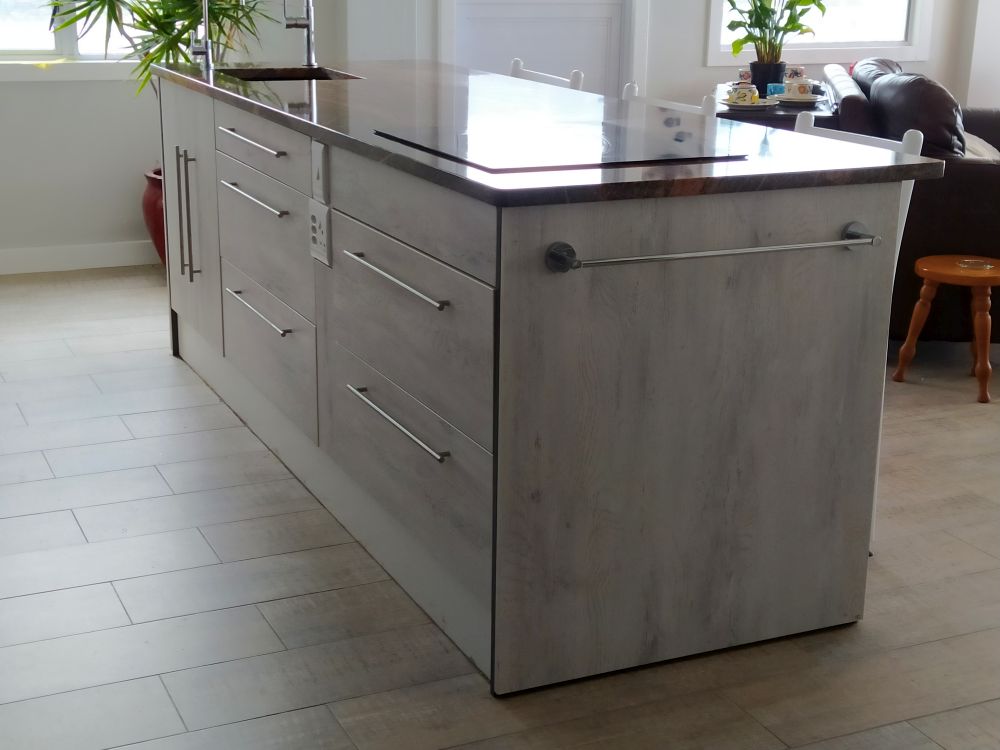 As Mike and I stood there admiring it, I reminded him that he and Courage built it. Yip. The two of them constructed this from the ground up. Mike designed it, ordered the wood and put it all together. It had to be strong enough to hold the granite. It worked perfectly. Amazing. I have an island. I never imagined I'd ever have one like this.
The other thing that happened today was a rather disconcerting message that came through the neighbourhood whatsapp group.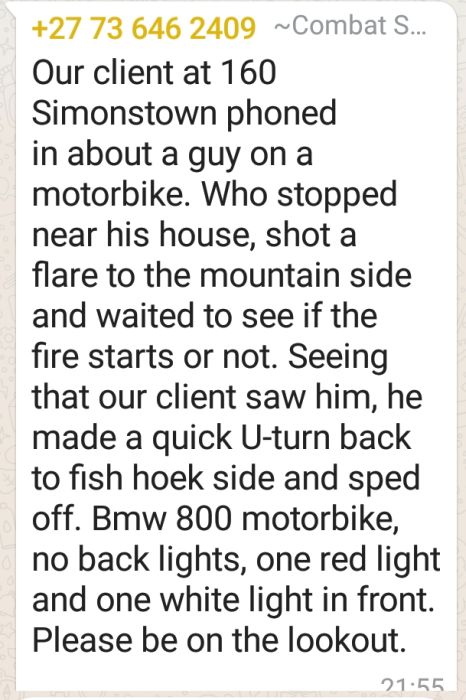 I took a walk this evening to the end of Echo Rd to see where he would have tried to fire his flare…the road is right below Elsie's Peak.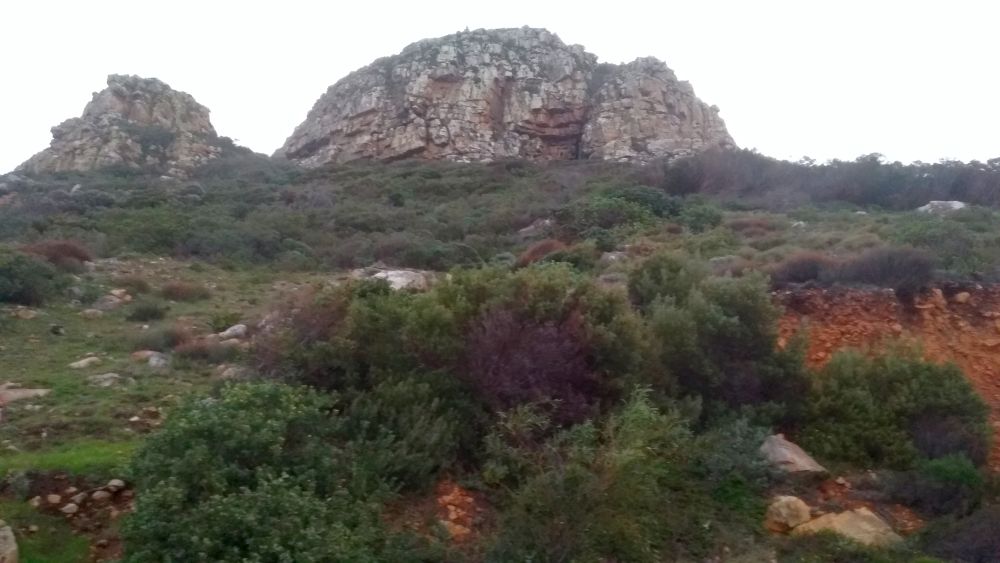 With all the rain we have had, everything is so wet, but it's scary to think there are people around who are trying such things.
On the way back from the walk, I caught sight of a whale in the sea. It was splashing around very close to the shore – literally just metres away from the seaweed. As I watched, it swam a little further out. I hear there is a Southern right whale with its calf about. Perhaps that was what I saw.
Seven hours work today. It was a good day. And, it's almost the weekend.
Hebrews 10:22
Let us draw near with a true heart in full assurance of faith…
The best is yet to come – we are only passing through.
Keep the smile going.
God bless you!
In His Grip,
Helga xx 🙂