3-20pm
Today has been a day with friends, fun, laughter and sunshine. Just seems so appropriate for a Friday! It was up early and off to the Vineyard Hotel in Newlands for breakfast, in celebration of a cumulative 150 years – 1964 was a good year for my Bible study friends. There are 5 of us who celebrate our 50th birthday this year, three within a 2 weeks of each other and it was in their honour that we partied today…Deborah, Ingrid, Jo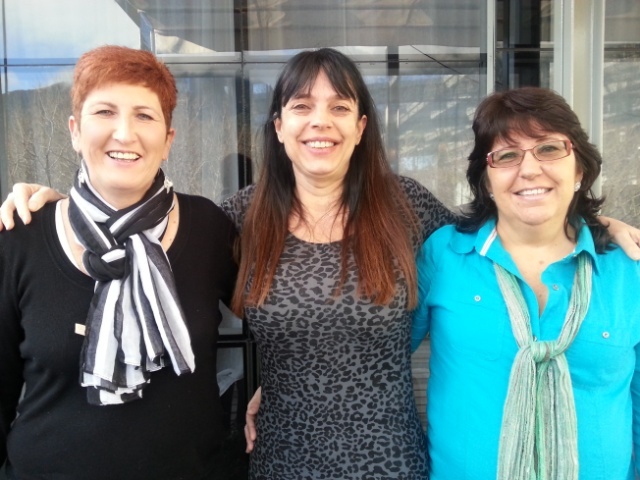 We sat upstairs and it was ideal…we were alone, so could make a noise and not disturb anyone! Food was great and there was plenty of it. I completely overate and certainly don't feel as if I need any dinner! After more than 2 hours, we went for a walk in the beautiful Vineyard gardens, which I never even knew were there. This is the view of Table Mountain from the rear entrance to the hotel…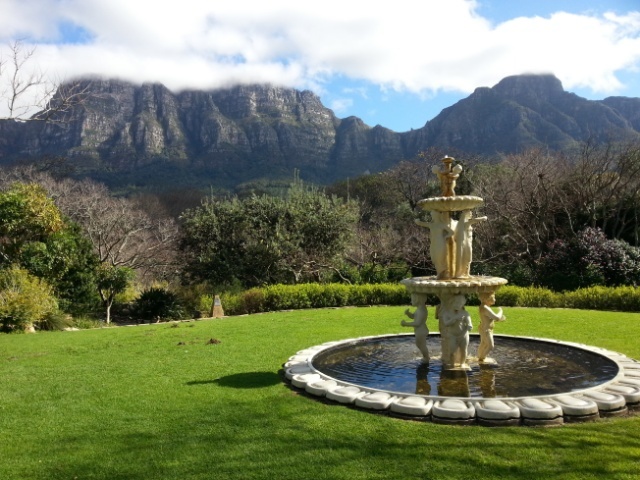 We went down to the …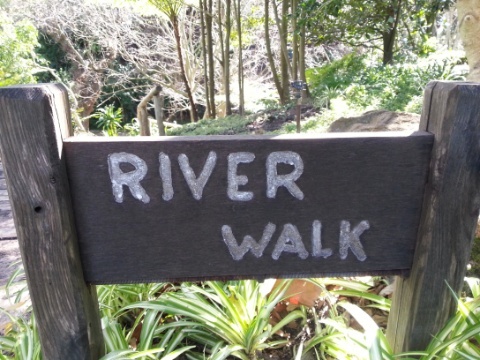 It is very picturesque with a bridge crossing the river to a few secluded little spots. Bridges always make for good photos…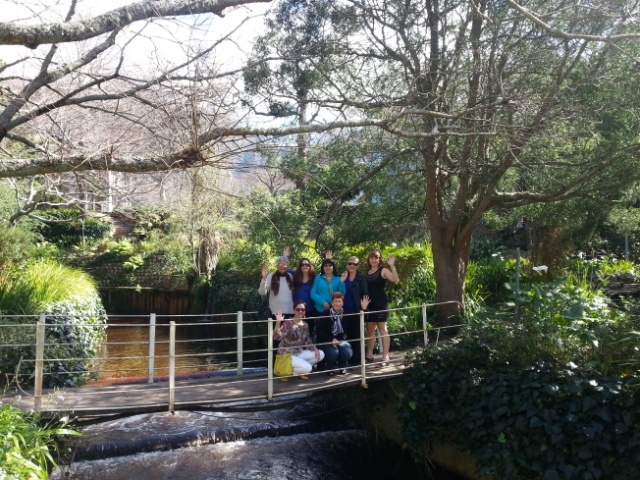 Here I am…this is taken from the other side….I call it my "I am Free!"  photo!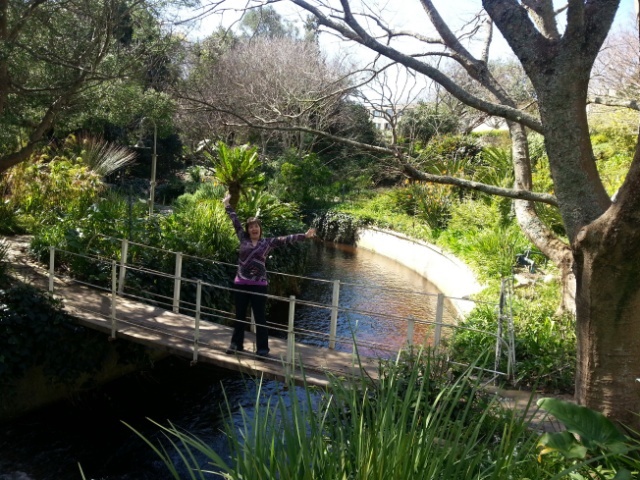 I took one of Sue…she's free too!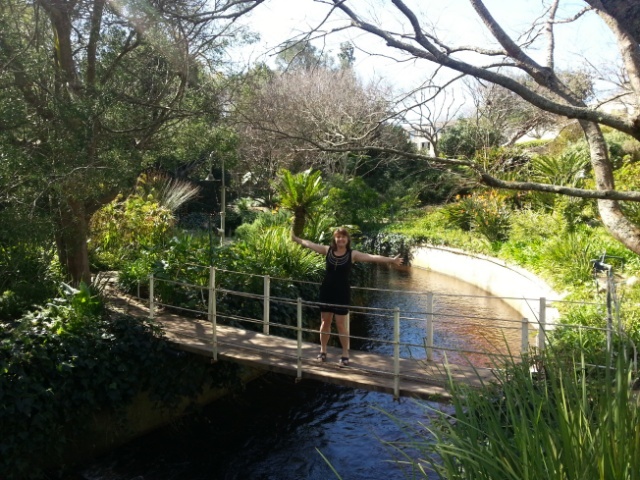 It was a beautiful day…"winter" in Cape Town, with a good feeling of spring being in the air…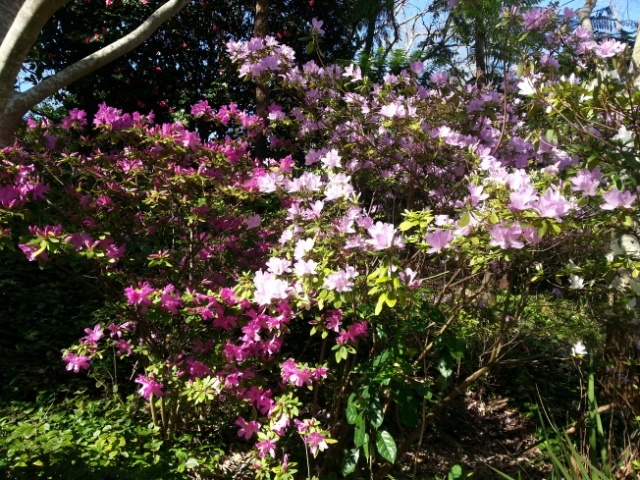 Strelitzia…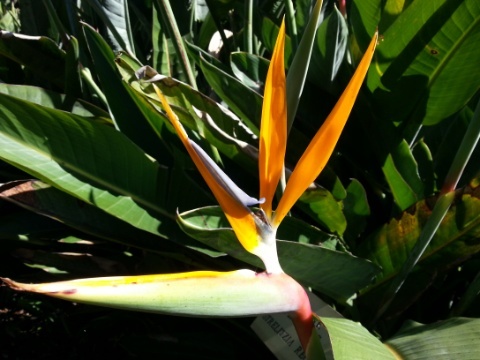 Lilies…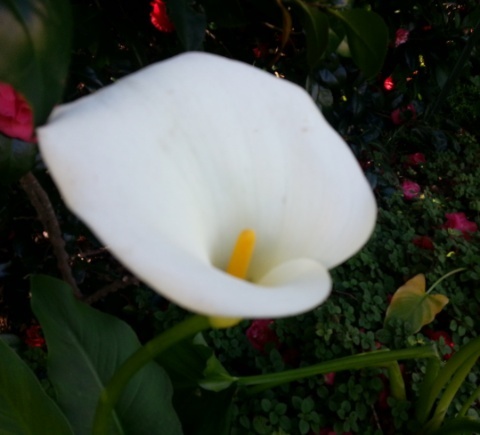 It's a short walk, but lovely….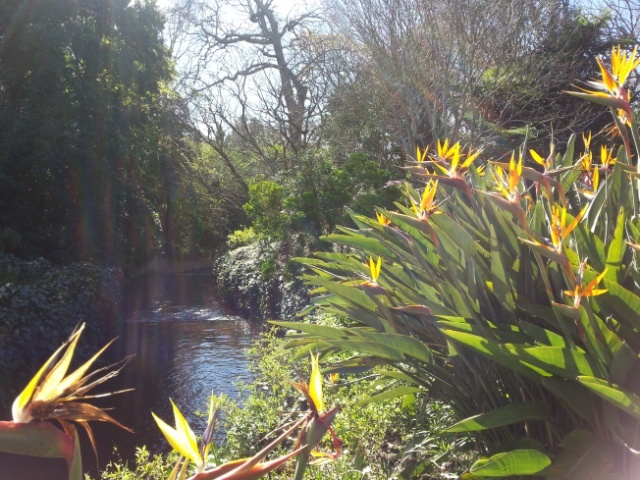 There are a few places to sit and a couple of extra paths to wander down…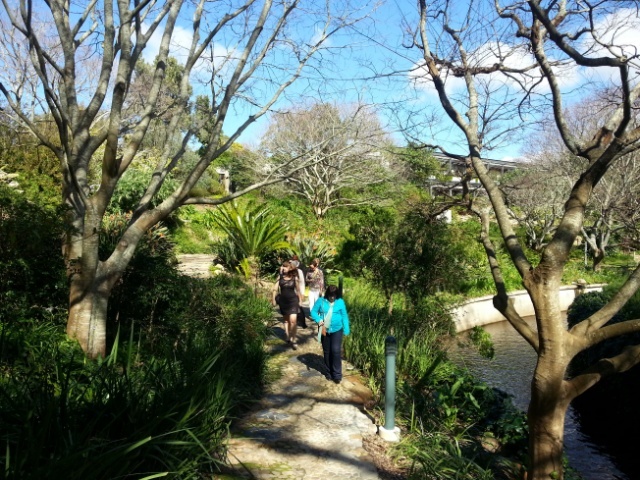 I'm sure the whole feel in summer will be different with lots of shade. The trees are still without their leaves. Great way to spend a morning…but eventually we had to wind our way back to the hotel….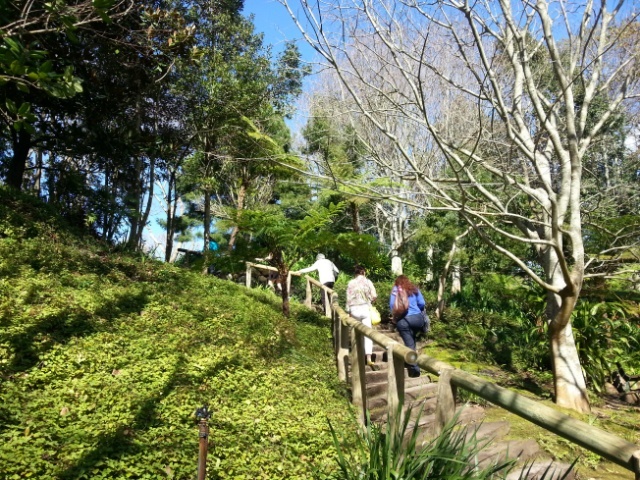 Lots of fun at 50. It will be my turn in the not too distant future…
And I am EXCITED about it!  😀
Leanne and I ended up spending some time together at the end of the journey home. She has walked through the fire of adversity and come out beaming! Right there in the middle of Food Lovers Market, she sowed words of power and love into my mind and heart. I got it. When we know Jesus, we know THE Creator of the universe. This is no small thing. We are filled with God's Spirit. The One who made the ocean, the millions of stars, the ant and the elephant. He lives in us. There is no evil in Him. We are filled with His love. We are filled with His joy. We are filled with His peace. He reigns in our lives. We can live victoriously, with sublime happiness because HE is in us. When we take THAT thought and let it take over our minds and hearts, we can't help but have a change of attitude and outlook.
Romans 12:1-2
Therefore, I urge you, brothers and sisters, in view of God's mercy, to offer your bodies as a living sacrifice, holy and pleasing to God—this is your true and proper worship. 2 Do not conform to the pattern of this world, but be transformed by the renewing of your mind. Then you will be able to test and approve what God's will is—His good, pleasing and perfect will.
Yes, I got it!
Keep the smile going!
God bless you.
In His Grip,
Helga xx 🙂
Gratitude Pic….friends…