Saturday
Today was the day that….
We cleaned out the cottage! This was no small task, yet as we ploughed through it, it bought joy to my heart as I realised it wasn't as bad as I thought it would be. It's quite cathartic cleaning out. There's definitely  a feeling of getting more in control…this is before…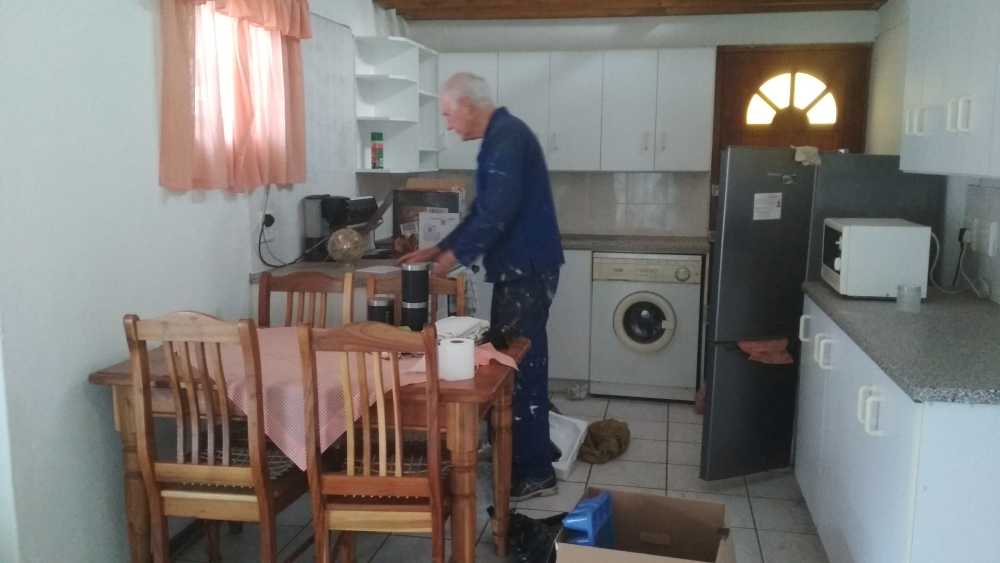 And after…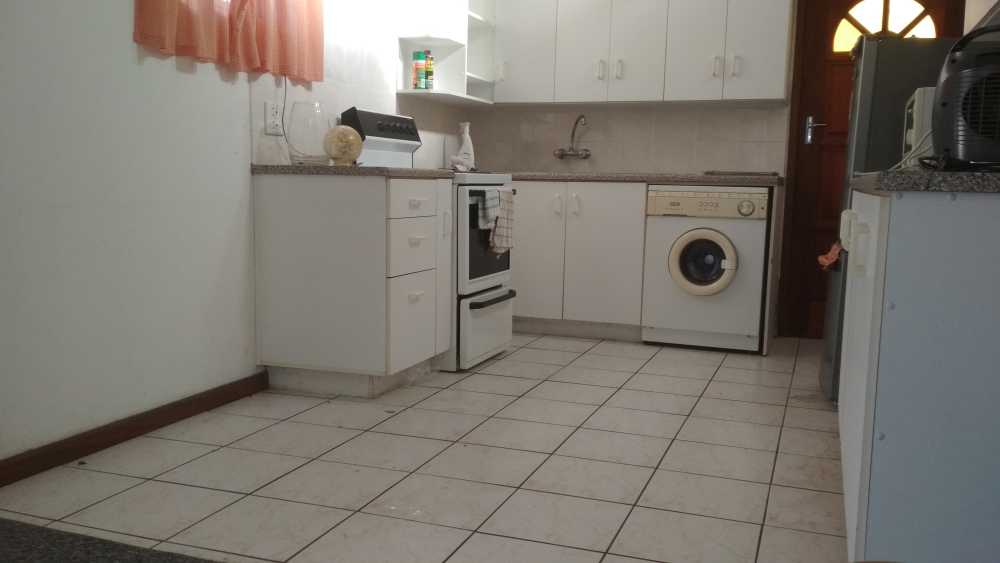 Still got some cleaning to do, but all the cupboards are empty and most of the furniture is out.
Today was the day I got blinds for my study window.  I have wanted these for ages, but in order to get them, the room had to be painted, the window had to be painted and the blinds had to be procured.  With lock down, I knew it wasn't going to happen yet, so Mike was fashioning an old blind he found in the garage. But something unexpected happened. Mike went shopping at Checkers and found a blind, the perfect size, on the shelf. He put it in his trolley and this none-essential item got checked out and driven home by a very happy husband. Can you imagine how excited I was? Just looking at this blind as I type brings joy to my heart. Small things!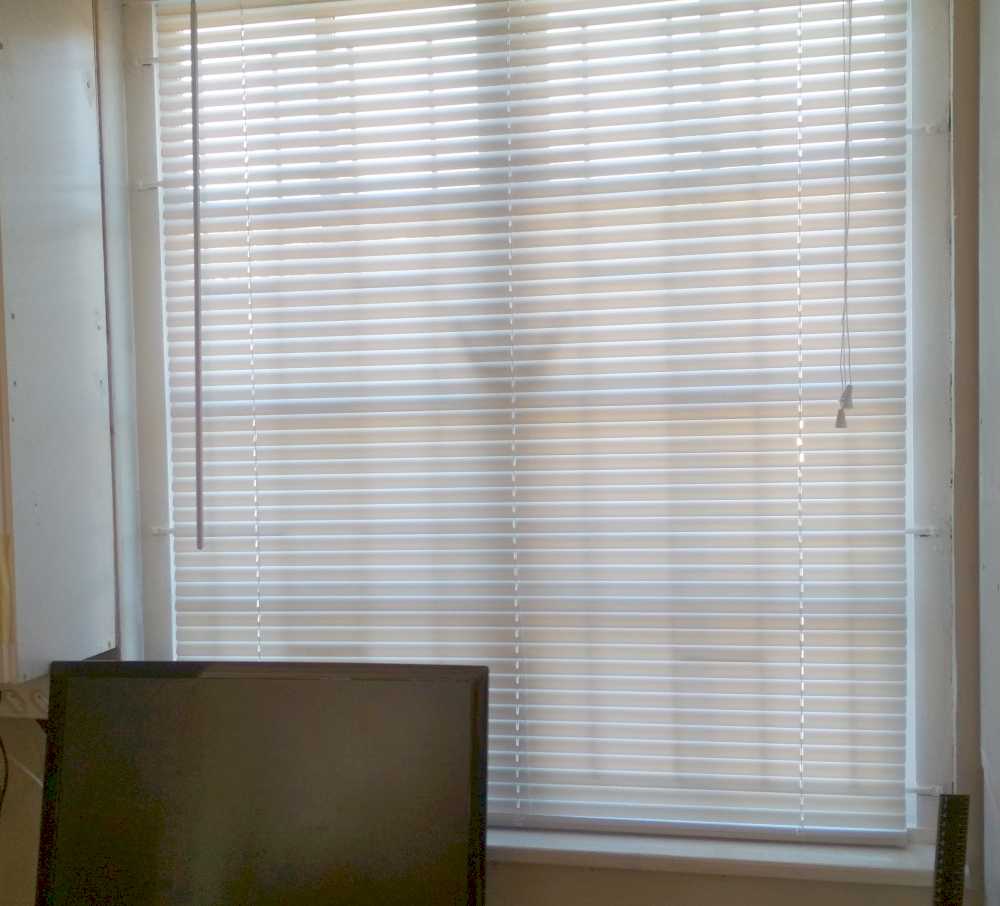 And it was the day that kept on giving (with some hard work thrown in). I also got new cupboard door handles. These ones had been put on the doors in 1995. Yup. It was surely time for a change. The cupboards got washed down with Handy Andy. Out with the old…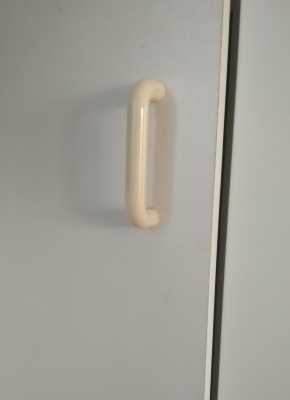 In with the new…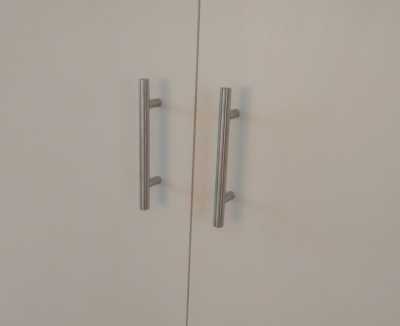 Much better.  It did help that Mike bought a load of these a few months back. Gelmar people, Gelmar. Free plug.
So one of the things that has been going on in our Valley during the lock down is the 8pm clapping for carers. There are two groups who participate with equal enthusiasm. The die-hard dailies who every single evening at 8pm can be heard clapping and whistling and pumping out their vuvuzela! Then there's the weekly warriors who come out on a Friday night at 8pm and join in the rest, banging pot lids, clapping, whistling and playing the odd piece of music. Today the Valley Emergency crew said thank you. They took off from the Fish Hoek police station and drove in convoy through to Ocean View with sirens blazing. It sounded like a major catastrophe happening, but word soon got out it was the emergency services saying a loud and unmistakable 'thank you'. 🚑👮‍♂️🚓🚨👮‍♀️🚒 We live in such strange and unexpected times that to have this happen fits the mood.
Sadly, a short while ago the number of deaths world-wide crossed the 200 000 mark…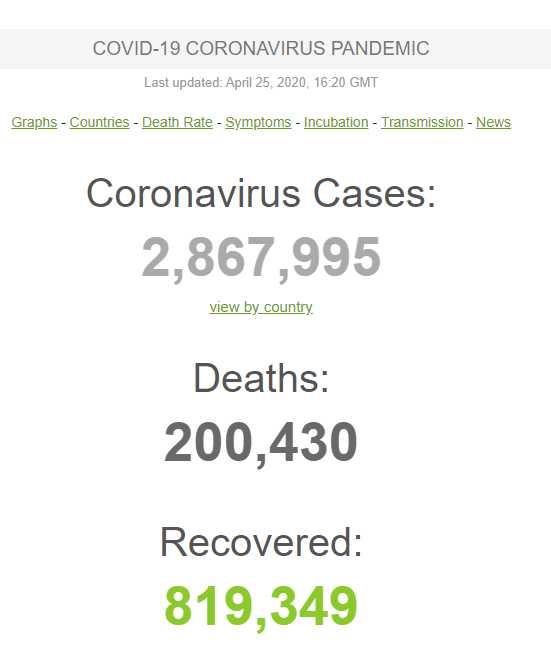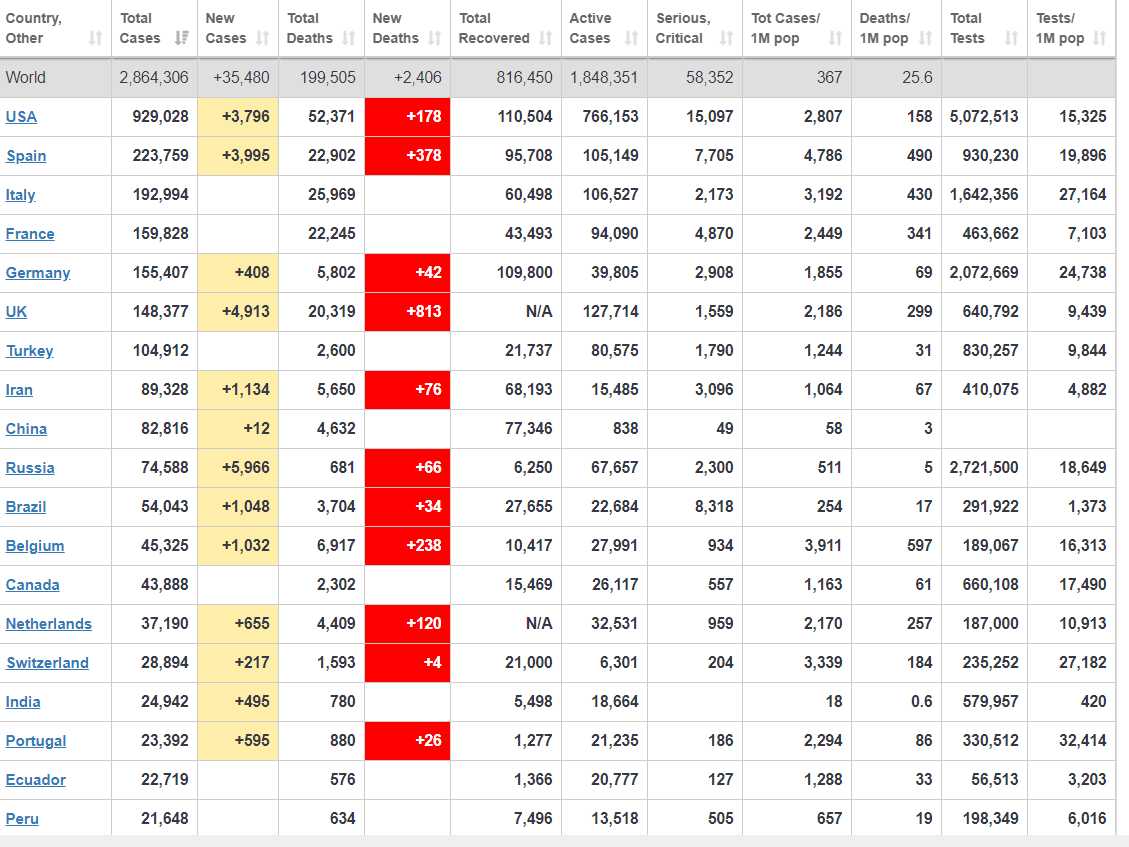 South Africa's stats haven't been updated yet today.
Psalm 37:5
Commit everything you do to the Lord. Trust Him and He will help you.
These are the days.
Keep the smile going.
God Bless you.
In His Grip,
Helga xx 🙂
Braces:
1 year and 164 days.