Today has turned out to be a good day although there was a hiccup at 10am. That was the moment the electricity went out. When inquiring of the neighbours if they had power, they said, "no, didn't you read the flyer in your postbox?" Oh dear! The power was due to be off between 10am and 4pm. I had worked from 8-10am and then broke for breakfast. By the time I got back to me desk, the electricity was off.
Mike and I set off for The Daily, where we worked for a bit, but it was painfully slow. We got home about 1pm and the power came on at 1-50pm. Really grateful for that.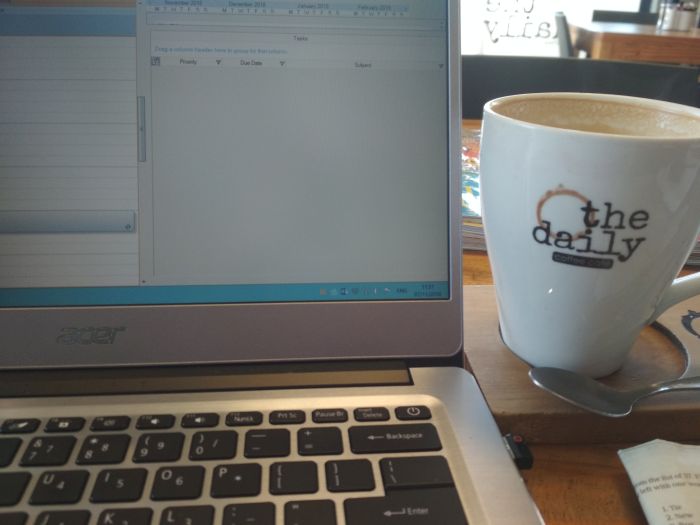 When we left for the Mall, I checked the postbox and there was a package. I wondered what it could be. I started to open it and then laughed! "Can you believe it?" I said to Mike. Sometimes life is unexpected. Because I work online for a British company, I get paid in a British bank account. I declare all my earnings and pay tax etc, but it has been really difficult to get the cash out of there and into my account here in South Africa. The main reason was because I didn't have a Natwest Bank Card. I was just never in the UK for long enough to get one. Last year, I phoned the UK bank and the clever lady arranged for a card to be sent to Riana's temporary address in the UK when she was staying there. She bought it back with her. Hurray! Now I could transact online. So off I went to try. Not so fast. Do you have a card reader? No! To transact online, you need a card reader. Click here to order a card reader. It took me years to get the card. Clicking here won't get me a card reader when I'm 13000km away. Anyway, here goes nothing…click!
Two months later…ta da! My nifty little card reader. Activated in no time and now I can transact on line.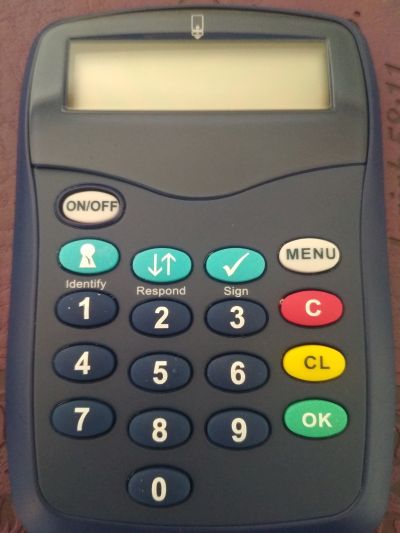 But I still couldn't get the cash out of the UK and into SA. They have a limit of how much I can withdraw from online and with each transaction comes a 38 pound fee. Imagine that. R700 to draw any amount. I want to pitch for as high as possible. So I phoned the bank again and the nice Irish man told me I could go into a bank to do the transaction! "Hm," I said, "As I'm in South Africa, that would be a bit tricky!" "Aw yeah," he said. The next option – I will have to FAX them. And so a fax was compiled, printed, signed and taken to Postnet where it was faxed for the sum of R20. Didn't need the card reader after all! But who knows. Sometime in the future I may! It's safely with my stationery, tucked away with the stapler and punch for company.
# 945 of my 1000 thanks is for the amazingly safe arrival of the card reader. The accompanying letter was dated 7th September – 2 months ago today!
Now it's almost time for me to head to the airport to pick up Julian. 😀
Psalm 34:8
Oh, taste and see that the Lord is good; blesses id the man who trusts in Him.
Oh yes.
These are the days.
Keep the smile going.
God bless you.
In His Grip,
Helga xx 🙂
No gym. I think the cough is slightly better, but I don't think I'll go tomorrow and then on Friday, David and I go HORSE RIDING!