Sunday
Today was the day..
I had an excellent swim. Mike and I went down to the beach around 8am and while Mike went off for his run, I walked into the sea and started swimming to the barrel. I thought I'd swim there and back. There were hardly any waves. The sea was flat and calm and very clear. I swam over crabs and starfish and tiny little critters that leave holes and trails in the sand. When I got to the sea weed, I veered left and swam what I thought was around it. I swam and swam and swam and then during a breath to my right, I saw something blue. I thought it was a bench on the cat walk but stopped to see and to my surprise, I was on the far side of the barrel and was actually already beyond it. The shark nets had not yet been put out. I did a u-turn around the barrel and headed back towards the beach. I had not gone far when I heard a buzzing noise. I stopped swimming to see what that was only to find it was the outboard motor of the inflatable that puts out the shark nets.  I hung around a bit watching and then swam back to the beach and met up with Mike. He got out, while I did one more swim, now within the safety of the shark nets to the barrel and back. I can now swim that distance without stopping. To my surprise, when I arrived at the beach, it was raining.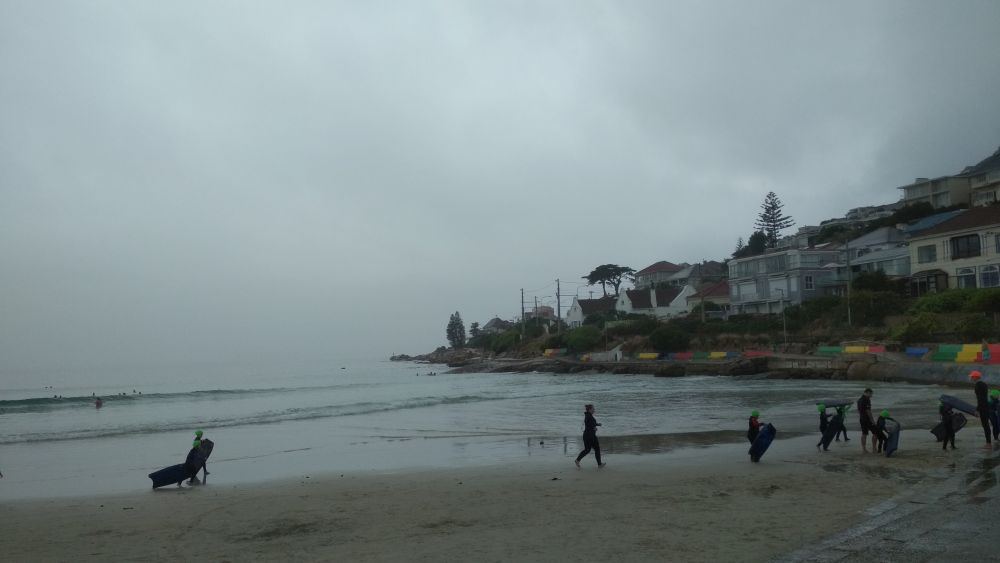 On Sundays all the nippers (junior lifesaving club) have their meeting and while we were about to leave for home, they all came running towards the cat walk. We ended up following them along the cat walk…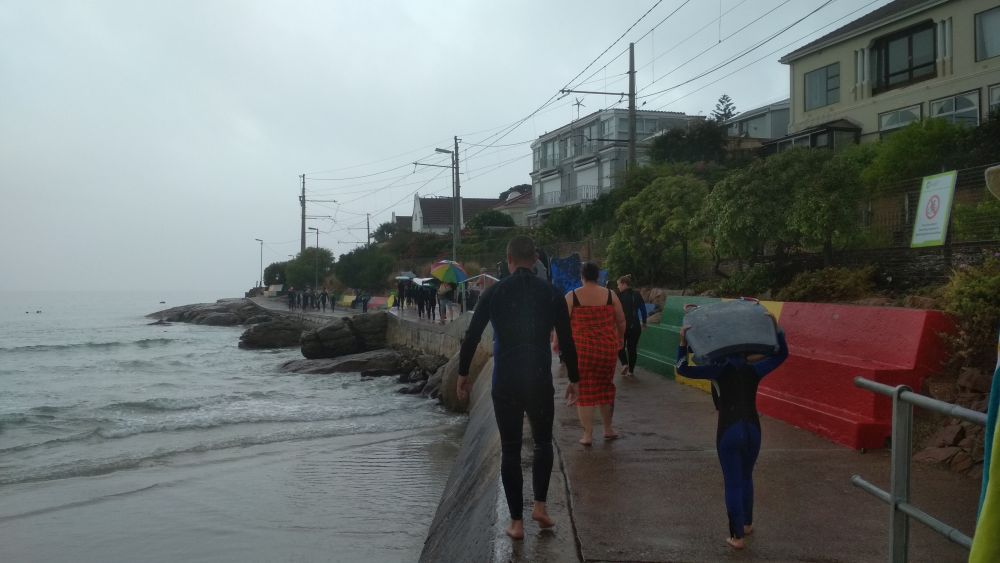 They soon arrived at their destination which was where the shark net meets the land…there they all jumped in and using their boards paddled back to the beach…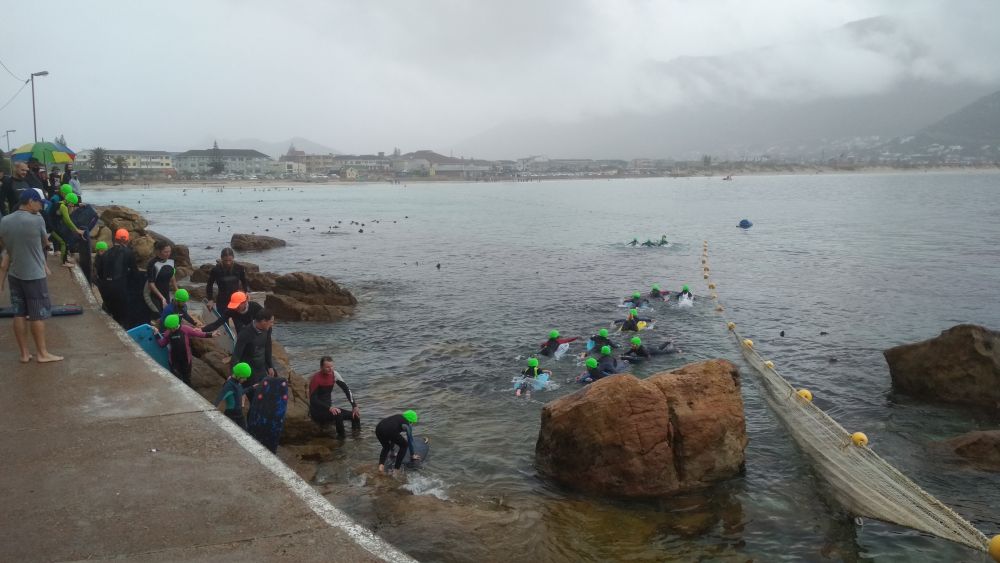 This photo is a good one to show where I swam off course…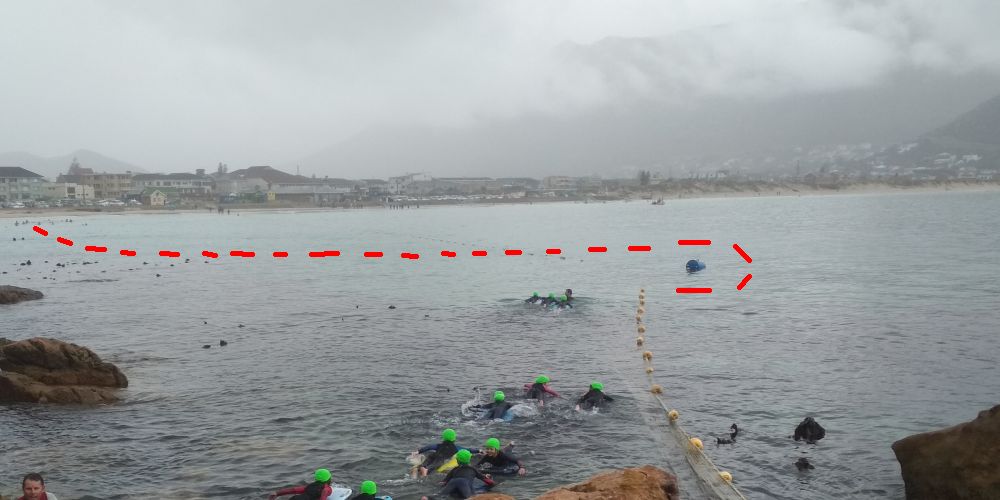 Swimming to the drum has always been a goal of mine. I remember thinking of doing it way back in the mid 80s when I used to come to Fish Hoek beach to visit the Beales. I was always a little nervous.  It makes it much easier with the shark nets in place and with goggles on.
For the rest of the day, it's been very relaxing. I had a nice video call with Elsie and Stacey. Elsie very concerned that Granny's flowers were eaten! She is beyond adorable. So very cute.
We are going out for dinner, so I didn't need to cook. I did do a bit of work; I read and I rested.
A peaceful day indeed.
Psalm 33:21
In Him our hearts rejoice, for we trust in His holy Name.
The best is yet to come – we are only passing through.
Keep the smile going.
God bless you.
In His Grip,
Helga xx 🙂