I love to see Stacey and Adrian, but now they have Elsie added to their family, she is the one that grabs my attention. We left Caledon shortly after 10am and took a slow drive to Swellendam, arriving an hour and a half (and two stop and goes) later.
It was wonderful to see them….she's got so much bigger….even though I saw her on Sunday!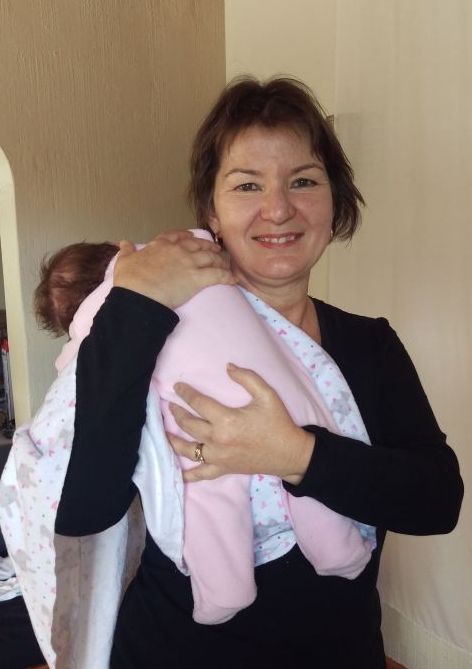 When she is awake she is so alert and her eyes are beginning to focus and follow faces. She will be 4 weeks on Monday.
We had a quiet afternoon. Mike made spaghetti bolognaise for dinner. I baby sat while Adrian and Stace went for a walk. They are so good with her and have their changing routine down to a fine art.
Now I am downstairs. Elsie is sleeping for the moment; Mike is working; Adrian is on his computer. Stacey is sewing. All is well. Outside the wind is blowing. A little rain is due overnight.
#692 of my 1000 thanks is for Elsie's good health.
I am grateful. 

Ecclesiastes 2:26
God gives wisdom, knowledge, and joy to those who please Him.
These are the days.
Keep the smile going.
God bless you.
In His Grip,
Helga xx 🙂