Sunday
Today, we woke around 7ish, had (instant) coffee and then packed up. This is the little cottage from the gate.  Clean, comfortable, cosy and close to town.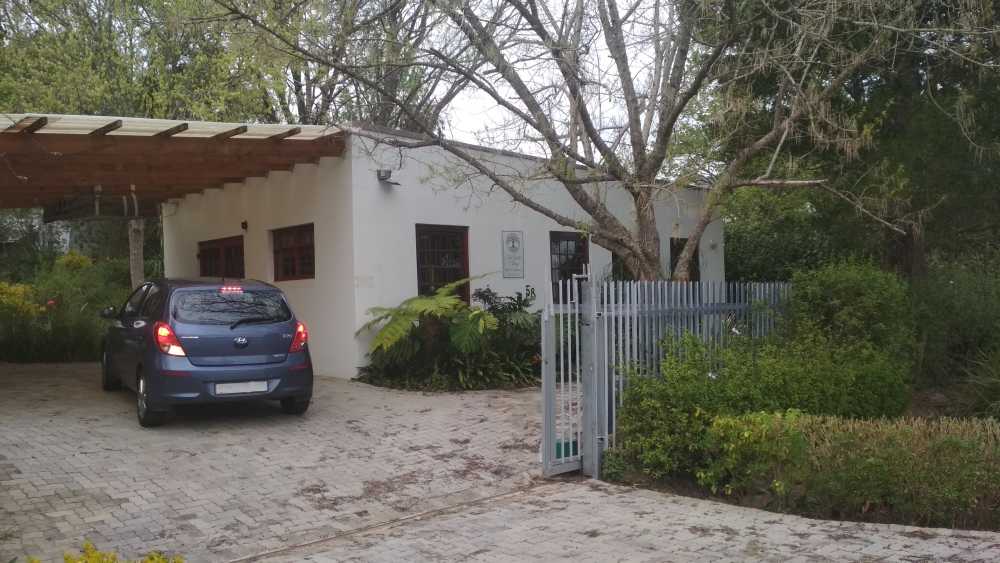 It's on quiet, tree-lined Berg Street…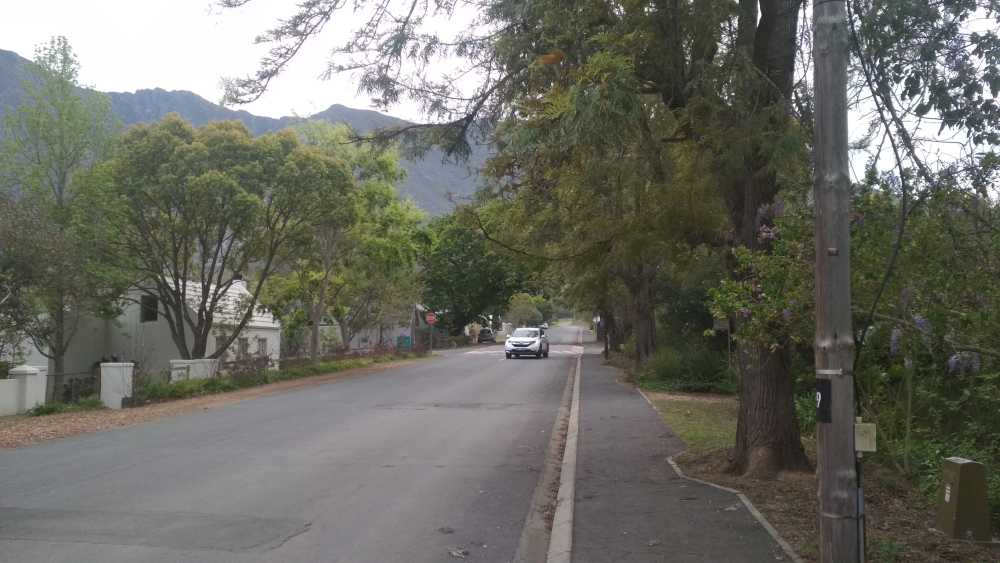 We first went to the family's house and said good-bye to them, remembering this time to take berries with us. By 9-30am, we were on the road and had an uneventful drive back to Cape Town. This is how uneventful it was…there was a strange shaped cloud. It looked like it had been blotched accidentally in the middle of a beautiful landscape.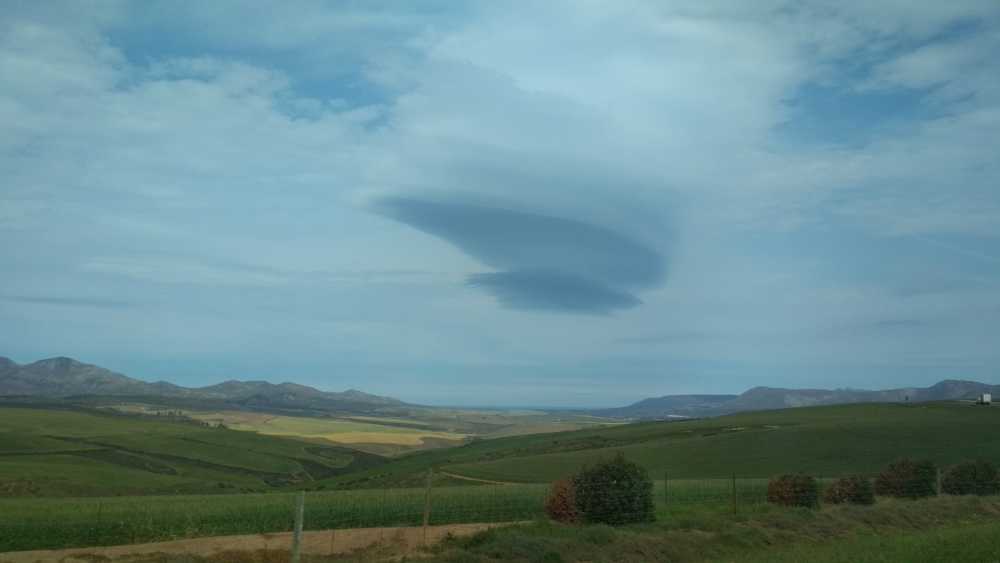 As we got further along the N2, we got closer to it…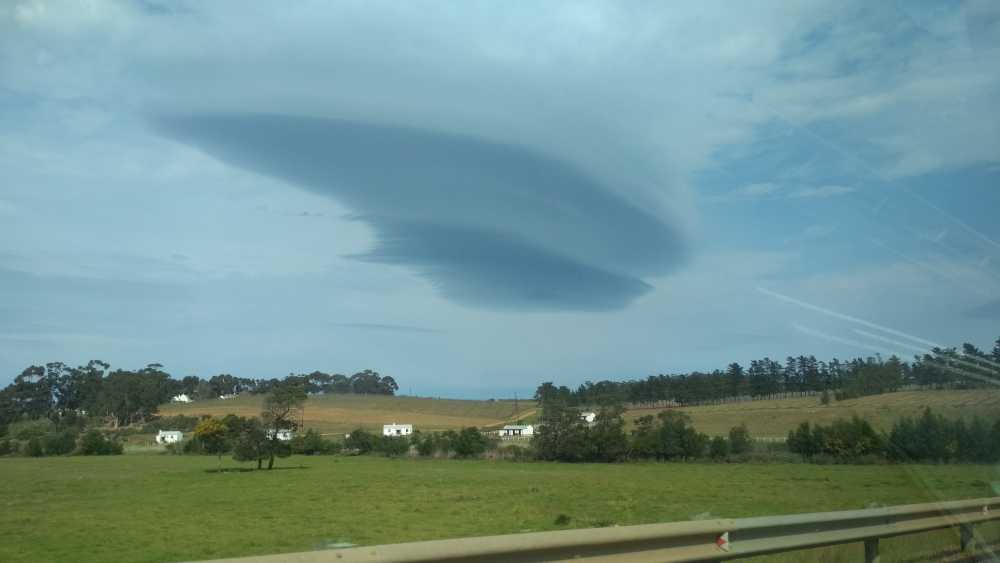 This was right opposite Grabouw…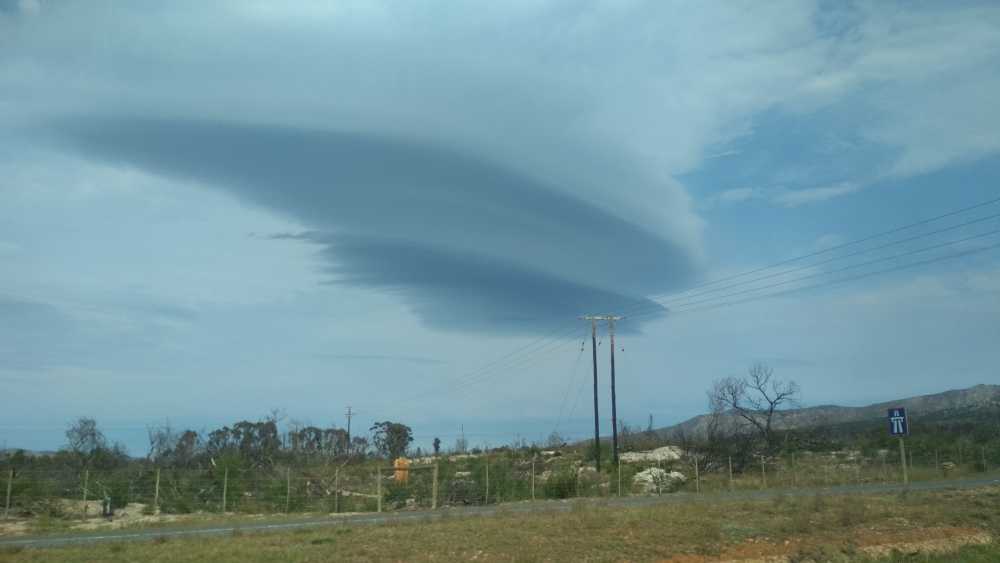 And this was the last look at the cloud as we crossed Houwhoek Pass…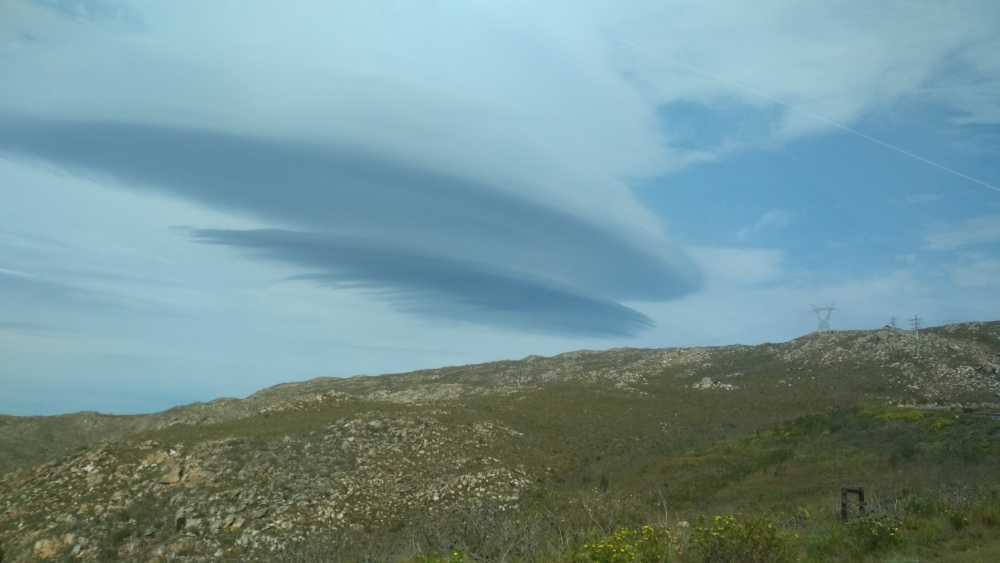 The artistry of this cloud is hard to copy. It would look out-of-place on an artist's palette, but in God's sky, painted flawlessly with His brush, it's a majestic example of His creativity.
We arrived home at 12-30pm and very quickly unpacked and returned to normal.  A quiet afternoon passed during which I decided to go to gym. I woke this morning with my foot much better and my knees pain-free. It may have something to do with the Vitamin D I've been taking.
I did a quick shop for dinner after gym. Came home, rested, showered, made chicken strips with salad, watched the end of the Ashes and am now in bed.
New week begins.
Ecclesiastes 2:26
God gives wisdom, knowledge, and joy to those who please Him.
These are the days.
Keep the smile going.
God bless you.
In His Grip,
Helga xx 🙂
Gym:
5km in 36:23
10 minutes on the stepping machine
Circuit machines x 10
Braces:
Day 306