Saturday
Today was the day…
We had the whole family here! It was great. Mike & I started the day going to the beach for a swim. I chose to wear my spring suit for the first time this year. I just figured the water was going to be chilly and I was not wrong. It was colder than before. I guessed 13C or maybe a little lower. I've just checked my watch and it reports it as 12C!!  It felt that cold because swimming crawl was uncomfortable – my face got too cold!  I stayed in shorter than usual – 24 minutes and only swam 1.1km.
The tide was very low so swimming to the barrel was easy.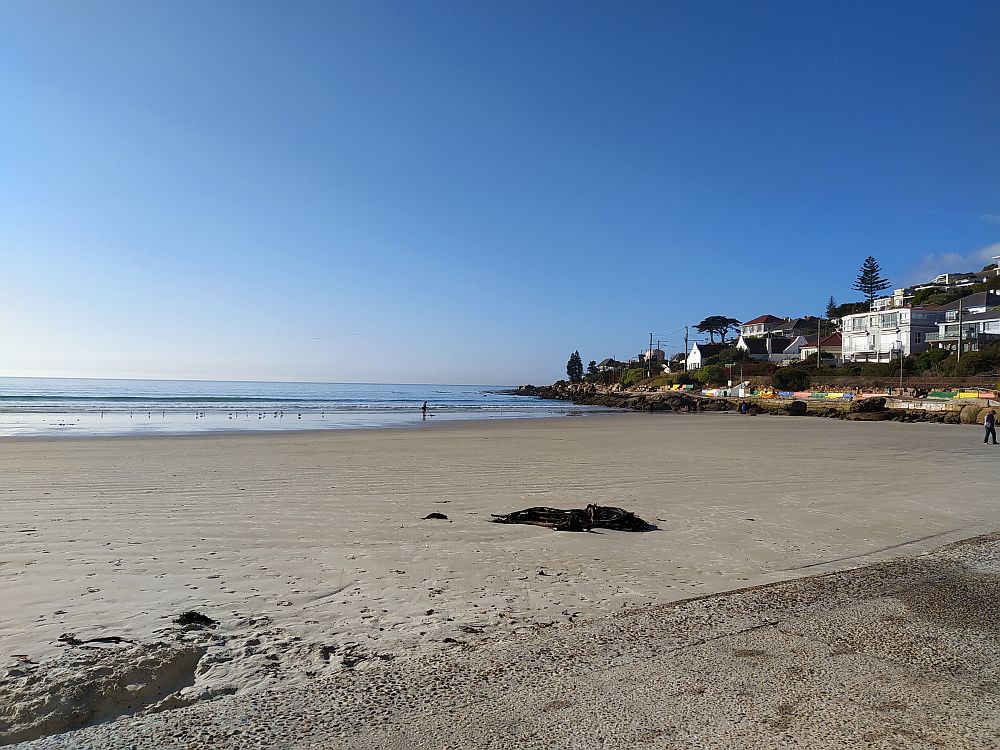 Adrian, Stacey and Elsie arrived a short time after we got home. It was great to see them. Julian, Jess and Gerrie came out on the balconies to welcome them.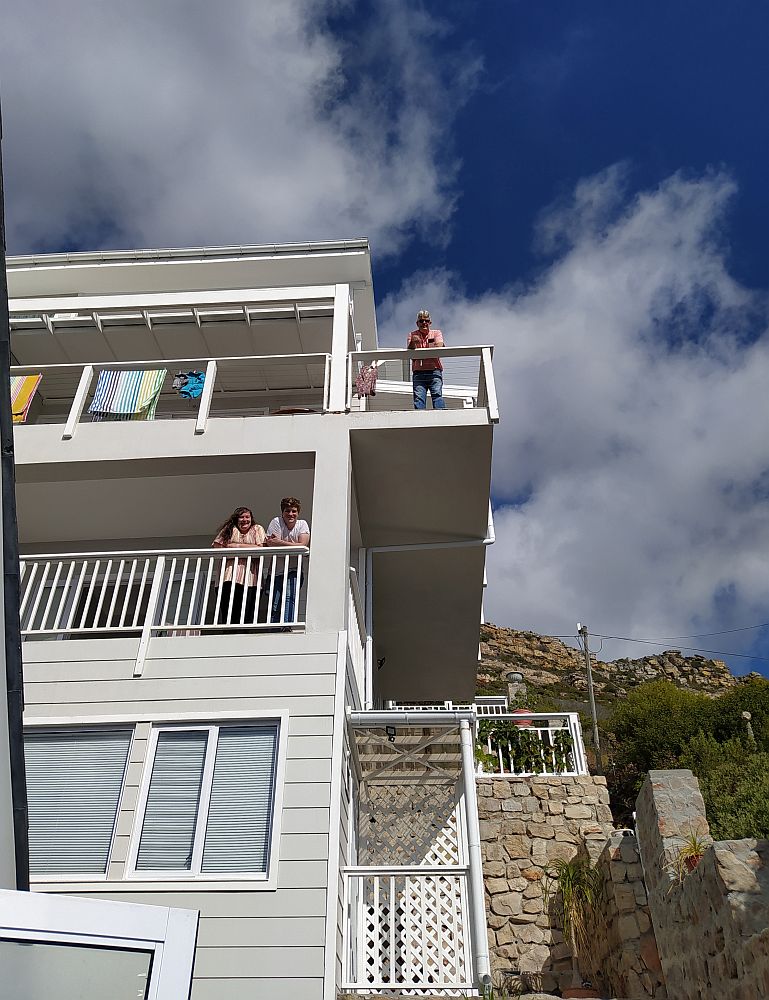 I need to take a photo like this but have everyone in it!
Elsie is shooting up.  Stacey has been knitting me a jersey. I just love it. Elsie contributed by knitting a few stitches. Not quite 4 and she can knit!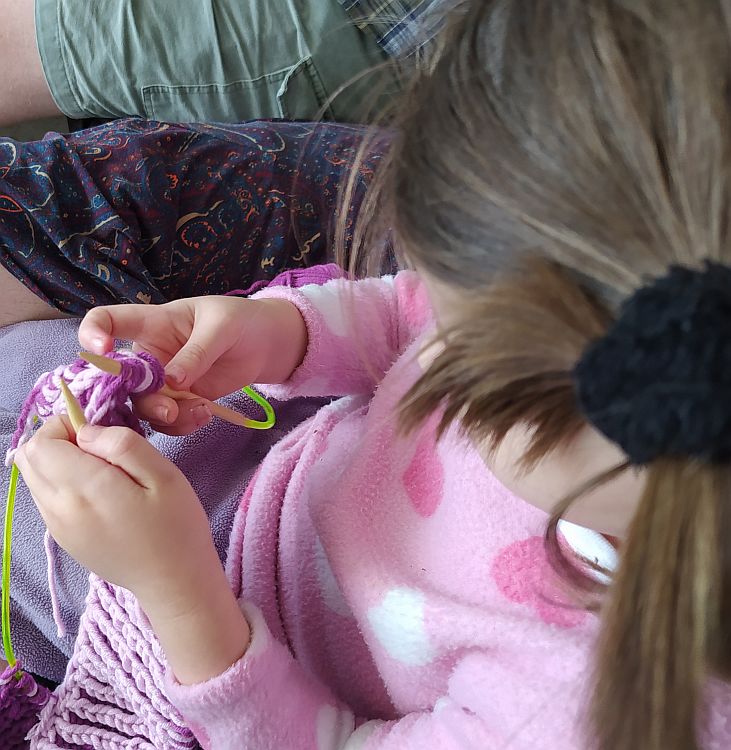 Me in my new jersey! This will be used and appreciated for many years to come.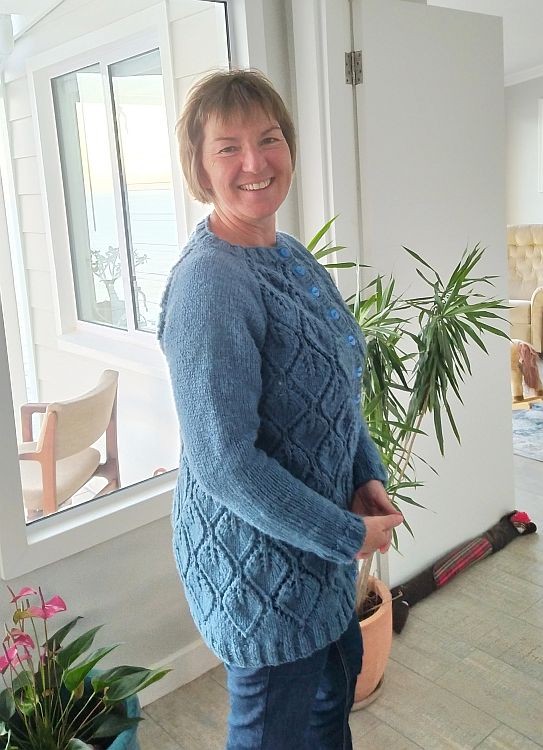 With David here, it was great to have the whole family together. The weather was perfect so a braai on the balcony worked well.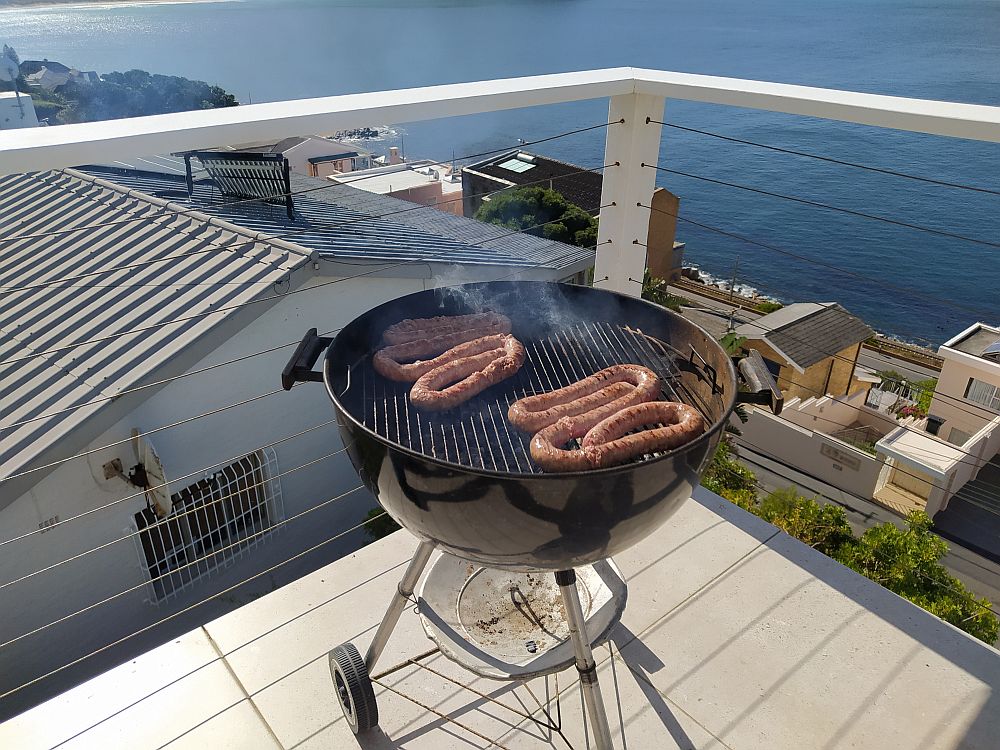 Such a special day.
Galatians 1:15
Even before I was born, God chose me and called me by His marvellous grace.
The best is yet to come – we are only passing through.
Keep the smile going.
God bless you.
In His Grip,
Helga xx 🙂