Wednesday
Today was the day…
The crazy warm weather continued. We didn't get to swim. I had work, so we got on with it and did some walking later on in the day. Washing dried in no time.
One of the things we did recently was moved the big 6 seater pearwood dining room table down to the cottage (it was a bit of a mission so we did it on the day we had extra workers).  The table was taking up a lot of space in our living area, so we bought up the table from the cottage which was originally Granny's bespoke yellowwood table. It has a huge amount of sentimental value for me. I love it and it takes up a lot less space. Also, it's much lighter than the pearwood, so it's really easy to take it out onto the balcony. With this balmy weather we've been eating out there this week. Tonight was no exception, only it was dinner for two.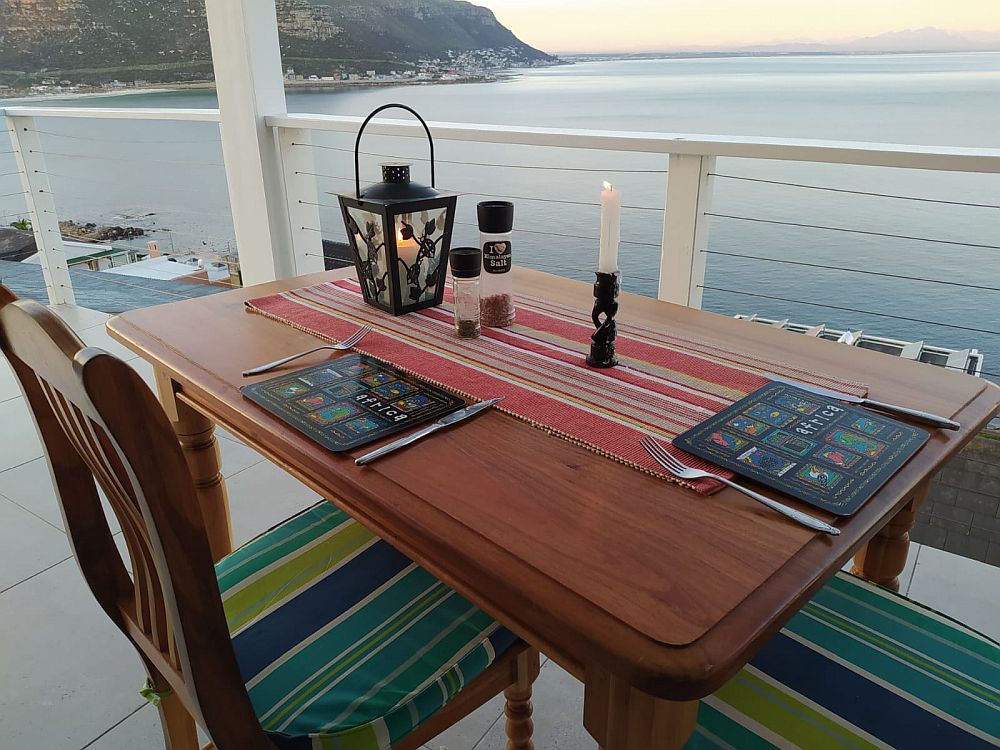 After dinner, Mike felt like some sugar, so we walked to Fish Hoek to the cafe to pick some up. Going down there was still load-shedding brightened by a spectacular sunset silhouette.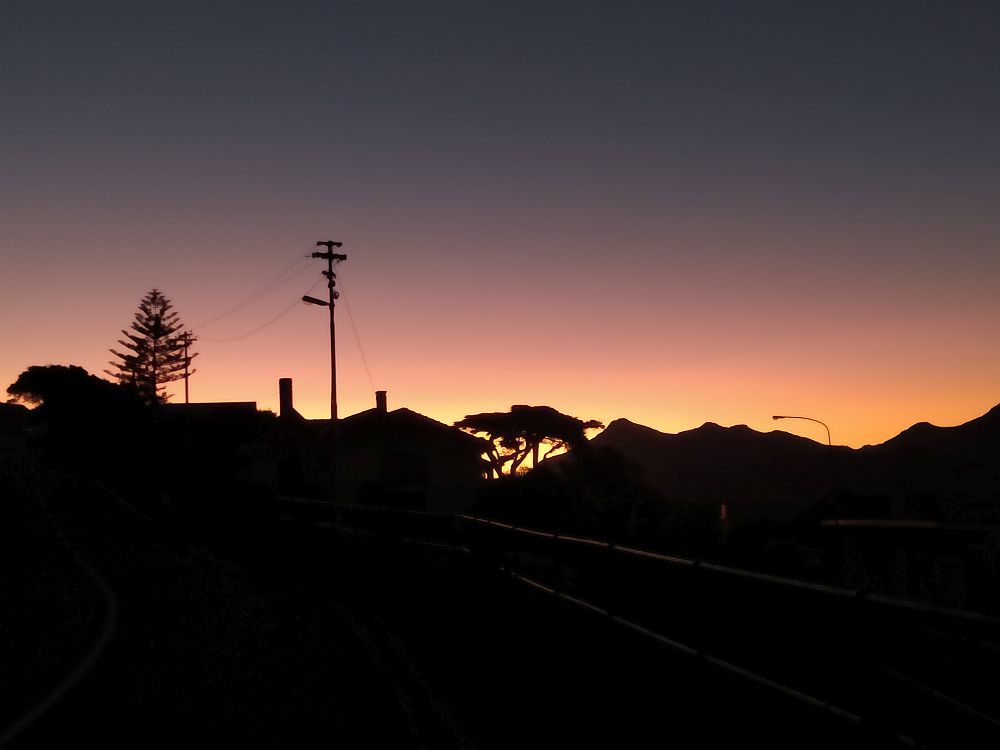 Coming home the lights had come on so we had the benefit of street lights because by then, the sun had well and truly set.
Tomorrow the last day of June.
Isaiah 4:6
It will be a shelter from the heat of the day, and a refuge and hiding place from the storm and rain.
The best is yet to come – we are only passing through.
Keep the smile going.
God bless you.
In His Grip,
Helga xx 🙂