Tuesday
Today was the day…
We got our second booking, but it turns out they are coming tomorrow! Second booking – first arrival.  I'm still finding my way round the Airbnb site and discovered that there were a few settings that would be good to adjust….like the super low rate should not be valid for weekends and public holidays. Also, it should contain some sort of cleaning fee and if there are more than 2 people, an additional charge for the 3rd should be made. I learned all of that information today. So I've changed the settings and it's now also not possible to book December. Hopefully by then we will be more au fait with the process and have built up some credibility. Besides, we may want the guesthouse for our own family – that's the reason we are making it a holiday let, so that family can come first.  The first three bookings get a 20% discount, so after this weekend, that will be two down and one to go. Hopefully, we'll get some good feedback and be on with the show. I made the information pack and apart from a final sweep, we pretty much are ready for guests.
On the work front, things were quite quiet today, although successful. Mike had a restful day. He has been reading and relaxing more. His plan is to take off some of July and get some R&R ahead of another big landscaping push.
Tomorrow is a holiday in South Africa. The President has been speaking tonight. I'm so glad to hear teachers are going to be vaccinated.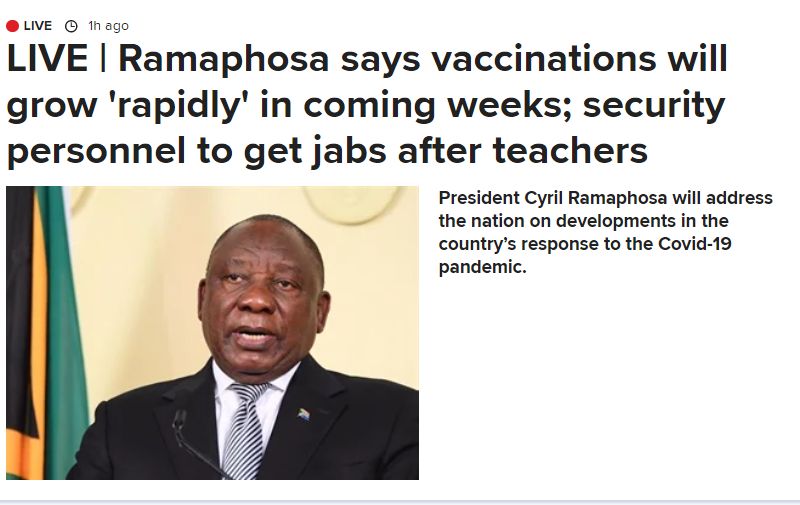 I think everyone is keen for things to return to normal and the widespread vaccination programme is a big step in that direction. We are going for our next post Covid vaccine appointment on Thursday. As it's part of a trial, we have to go Thursday and then 2 weeks time to have blood taken.  The clinic phoned me today to find out when we were coming.
Time now for me to do a smidgen of work and then call it a day.
Psalm 32:8
The Lord says, "I will guide you along the best pathway for your life. I will advise you and watch over you."
Such a comfort.
The best is yet to come – we are only passing through.
Keep the smile going.
God bless you.
In His Grip,
Helga xx 🙂