Friday
Today is the day…
I did a bit of a shop for the birthday weekend food. I ordered Mike's cake and got the ingredients for David's choice. I also got most of what I need for Mike's birthday lunch. He does not have big requirements. Sunday is Mike's 70th. Monday is David's 30th. Tomorrow evening Julian arrives and on Sunday Adrian, Stacey and Elsie arrive.  The wind is going to continue howling until tomorrow night and is expected to drop a little on Sunday. Monday will be calm. I've just about taken Monday off, but I will check in on my email and see if anything needs to be dealt with. I didn't have too much work today.
This afternoon I headed to Claremont to see the dentist who needs to do the final touch-ups on my 4 front teeth. I have a temporary crown on my implant. Truth be told, I could probably do nothing for some years, but I figure it's all going to go up in price, so may as well get it done now.  On the way home, I stopped to shop.
Mike arranged dinner. It was wonderful. I was starving.
Then we went down to the cottage to see the progress Courage has made. The mirror is up…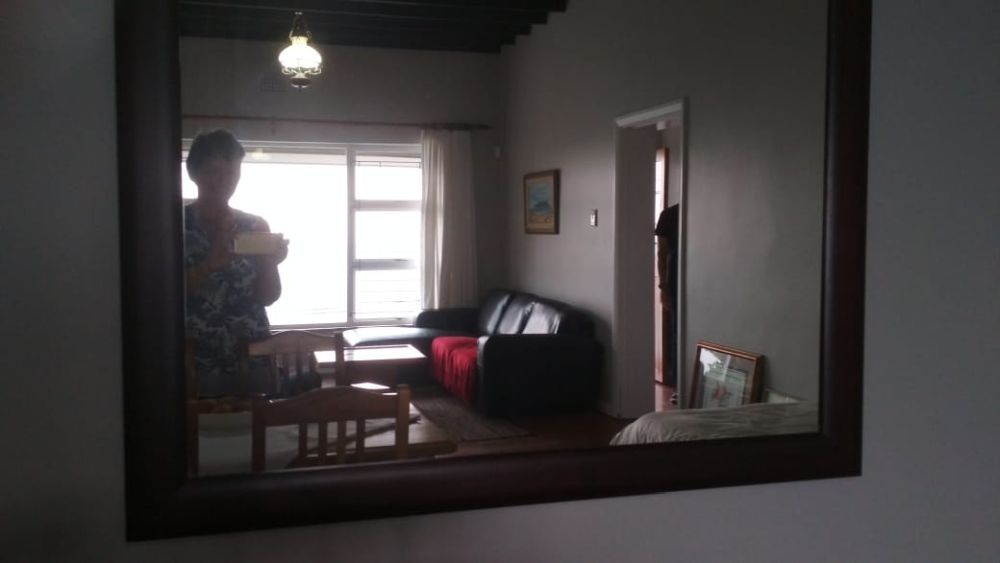 And the imprint on the front wall has been spruced up. Our guard is looking pretty sharp…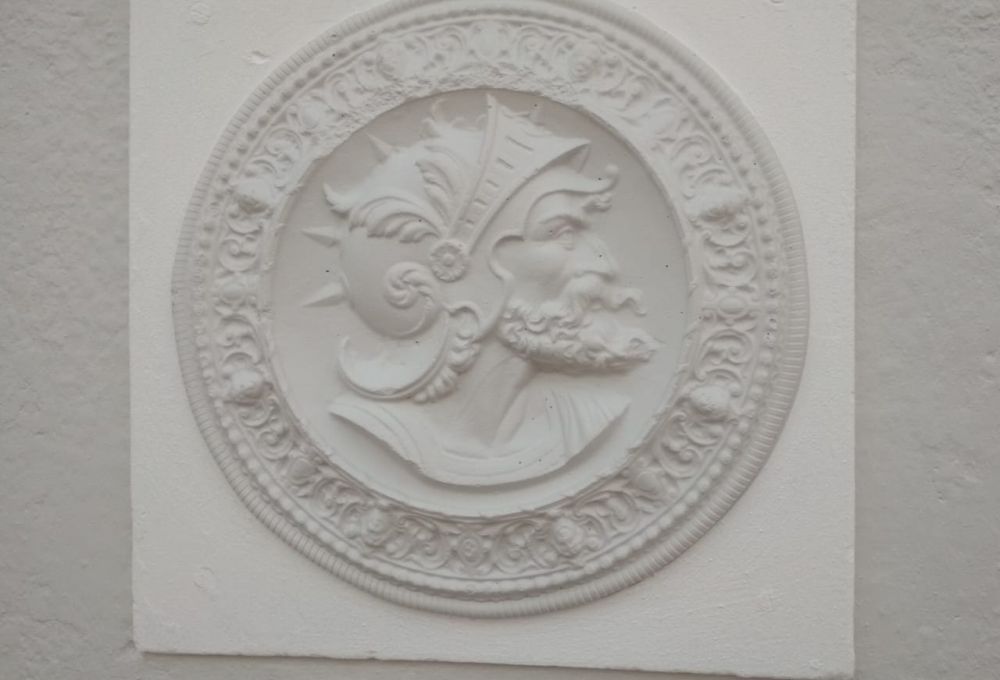 I'm not sure what the history is with this. It would be interesting to find out.
And with that it's time to end the day.
Psalm 13:5
I trust in Your unfailing love; my heart rejoices in Your salvation.
The best is yet to come – we are only passing through.
Keep the smile going.
God bless you.
In His Grip,
Helga xx 🙂