Monday
Today was the day…
A small pod of dolphins spent the entire day frolicking and feeding just off Fish Hoek.  The leaping and diving that took place was such fun to watch. We see dolphins from time to time but to have them hang about for the whole day was so surprising and entertaining. A couple of paddlers looked to see how close they could get to them. Instead of swimming away, the dolphins just carried on with their feeding frenzy. Mike took a few photos.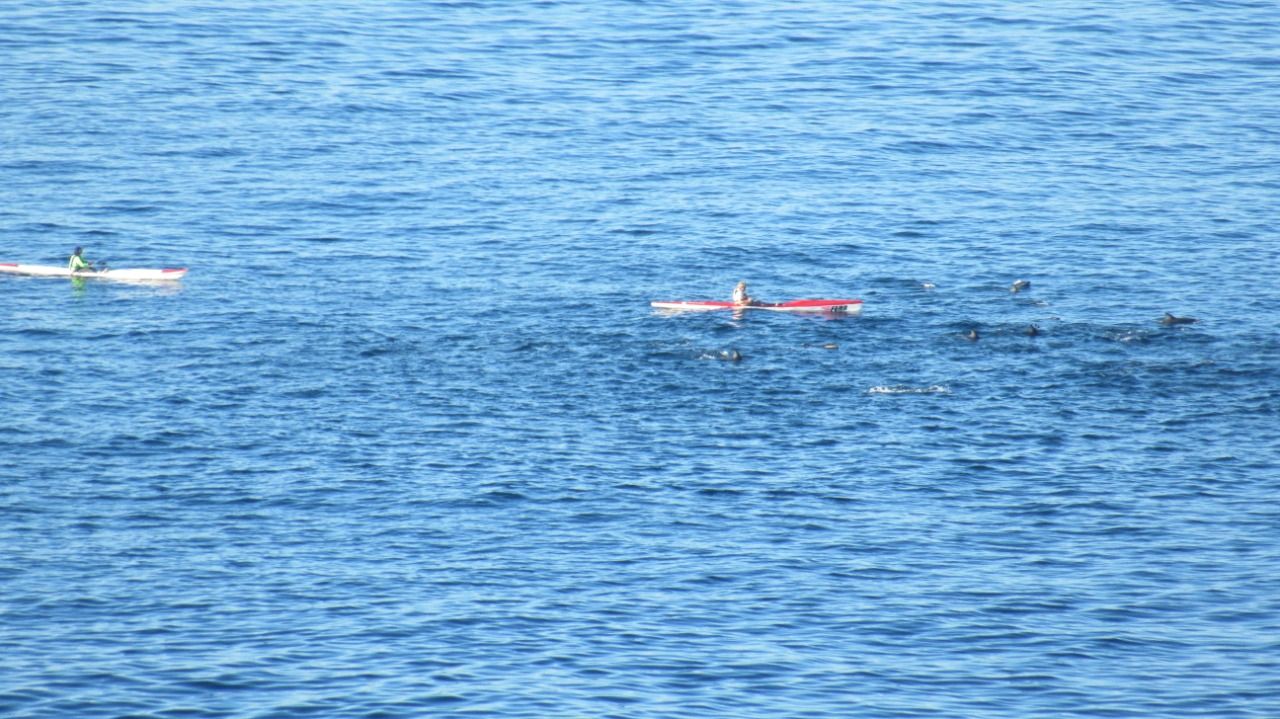 There was also what looked like a research boat. This photo came from our neighbourhood whatsapp group. At one stage, the dolphins were porpoising right in front of this inflatable.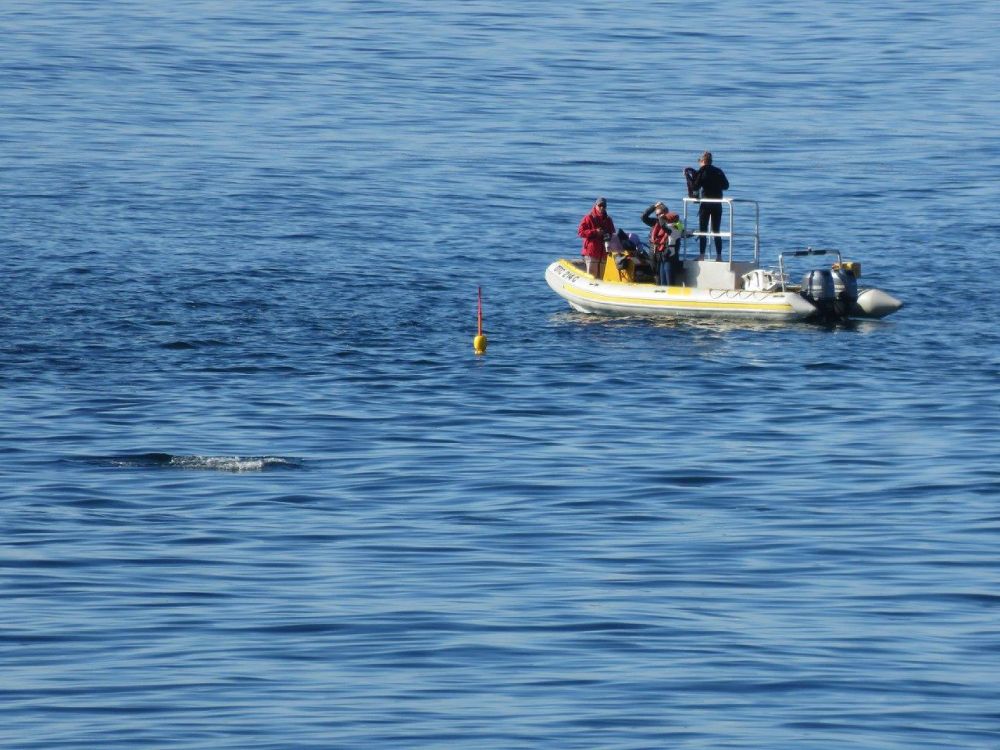 The dolphins were literally there from 10am this morning until it got dark. I'm not sure where they sleep. I guess fishing conditions were excellent.
This morning when I went swimming, underwater visibility was excellent – the best I've ever seen, so I wondered if that had anything to do with the dolphins. I swam further along the cat walk than I've ever swum before. From now on, for me to go even further, I'll have to go further out around a couple of rocks and I'm a bit nervous of doing that.  Mike has suggested I get in at the bridge side of the cat walk and swim to the beach, which is an option. Conditions need to be as they were this morning. Flat sea with a highish tide and great visibility. When the water is so clear, it's easy to see where the seaweed is. Swimming through the kelp forest is an amazing, although somewhat eerie experience. It's very dark down there!
After we got home and had breakfast, I worked for 8 hours, so now it's time to leave my desk and dive into the warmth of my bed!
Psalm 148:13
Let them praise the name of the Lord, for His name alone is exalted; His majesty is above earth and heaven.
He made the sea and everything in it…just imagine what's waiting for us in heaven?
The best is yet to come – we are only passing through.
Keep the smile going.
God bless you.
In His Grip,
Helga xx 🙂