Tuesday
Today was the day…
That was definitely more balanced. Mike and I woke around 6:30am, had coffee, did our reading and then went to the beach. Just before we left, we arranged the lounge so that everything was off the floor and we set Milo loose. When we got home, the living area, kitchen and scullery floors were gleaming. Next time we will start her in our bedroom. She is a bit doff though as she can never get back to her docking station on her own. Mike and I do make snarky comments to her, but she doesn't take it personally.  She doesn't listen to us even when we compliment her on a job well done. She just says, "I'm happy to serve you" and "charging commencing". She has a very limited vocabulary. She regular misses spots but she sure does a better job than me and she does it often with no complaints. Yes, we love Milo. When Peter and Riana came the other day, they bought Meggy, their beloved dog and we started Milo. Meggy looked a bit curious and backed off but was more interested in her food.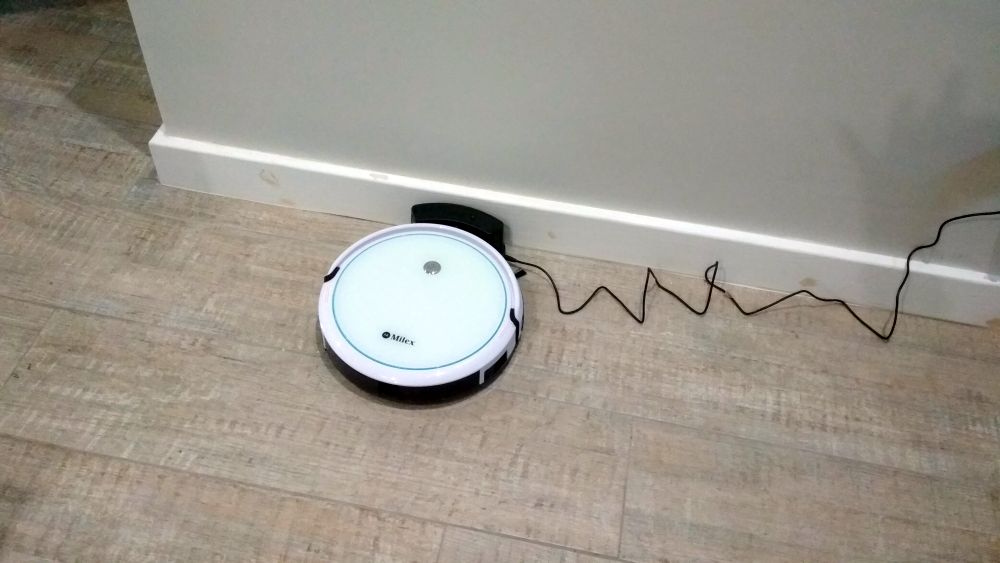 This morning after our swim, I worked for a few hours and then went to the airport to pick up Julian. He arrived early today, and what a day to arrive. For 1st June – 1st of official winter – it has been a majestic day with no wind and plenty of  winter sunshine. Even now it's very calm outside, but cooler as the sun is setting. Sunset all around. Looking towards Noordhoek…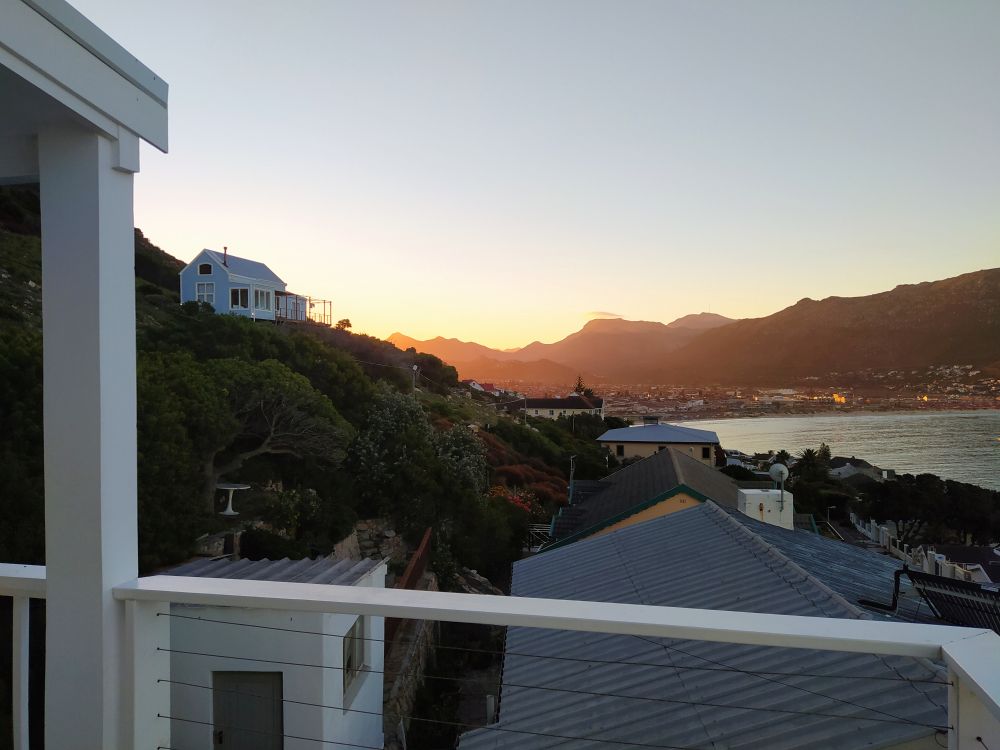 Looking towards Kalk Bay…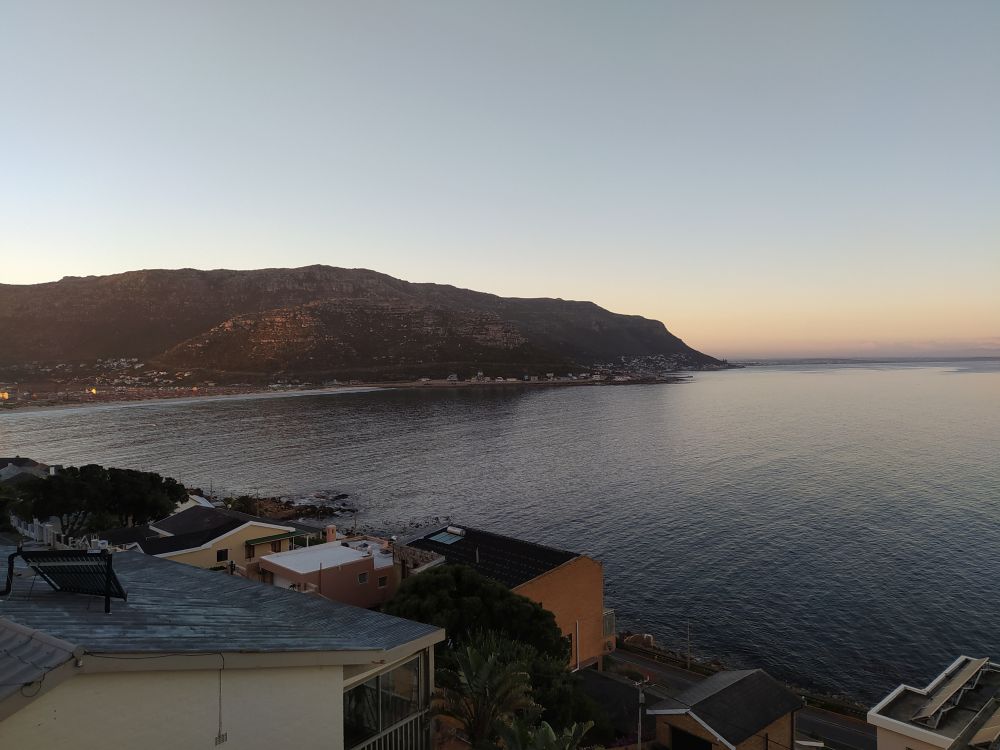 Looking towards Simon's Town..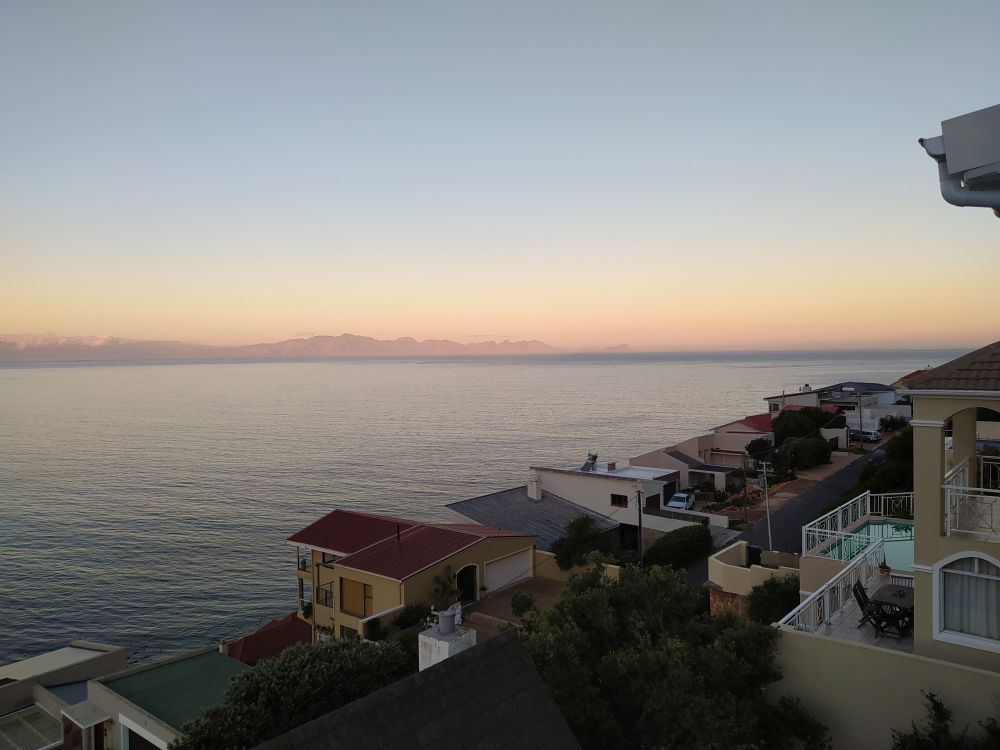 We have new neighbours. Jill and Jonathan have moved in next door on the Fish Hoek side. The house is rented furnished while the owner is away (he lives in Germany and with Covid hasn't been able to make his visits). I haven't met them yet, but Mike has. Around our age, he said. I'll have to go over tomorrow with a welcome snack.
Off to finalise dinner.
Jeremiah 29:11
For I know the plans I have for you, says the Lord. They are plans for good and not for disaster, to give you a future and a hope.
Amen!
The best is yet to come – we are only passing through.
Keep the smile going.
God bless you.
In His Grip,
Helga xx 🙂